Concern Grows For Missing Burgess Hill Teenager Elido Vargas
6th June 2018
The parents of a missing schoolboy from Burgess Hill are pleading for him to come home.

Elido Vargas, 15, has now been missing for more than 24 hours and hasn't been seen or heard from.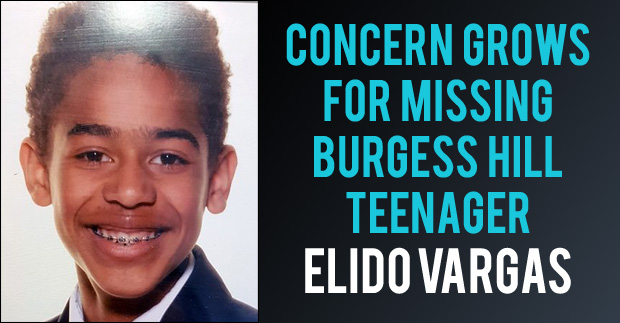 He was seen at 3.45pm on Tuesday afternoon (June 5) at home in Millers Way where he told his dad he was returning to school, he never made it to school and didn't return home that night.
Detective Chief Inspector Will Rolls said: "We, and his parents, are extremely worried about Elido. It is unlike him not to return home.

"Elido, if you read this, you aren't in trouble, your family want you to come home safe. Please get in touch with us. You can text the missing person charity 11600 from a phone box.

"If you have seen Elido or have heard from him since 3.45pm on Tuesday, then please contact us immediately."

Detective Sergeant Kate Witt said: "We believe Elido could be distressed and hiding in a garden, shed or outbuilding. We are asking residents in Burgess Hill, particularly in the Millers Way, Park Road and Coopers Close area, to have a look for him in the gardens or sheds.


The 15-year-old is black with short black afro hair, 5' 8" and has braces. He was last seen wearing his Burgess Hill Academy uniform. However it is possible he has taken a change of clothes with him.

Elido has not taken his mobile phone with him.

Anyone with information is asked to contact police online, call 101 or 999 in an emergency quoting Operation Colt.
Spread the word, Elido Vargas needs to be found