CEX To Open Store In Burgess Hill Town Centre
19th September 2015
Good news for fans of second-hand computer games as CeX have announced that they are coming to Burgess Hill.

They are soon to be moving into 29 Church Road, which is the shop opposite WH Smith, right next to the entrance of the MarketPlace Shopping Centre.

The retail unit had been home to Blockbuster video many years ago and was more recently occupied by 'Enchanted' and then by a chap selling mobile phone accessories.

According to the shopping cente management, CeX are due to begin fitting out the unit 'in the next week or so'

They are currently recruiting staff to work in the new store. See here: http://bit.ly/1JeLXcF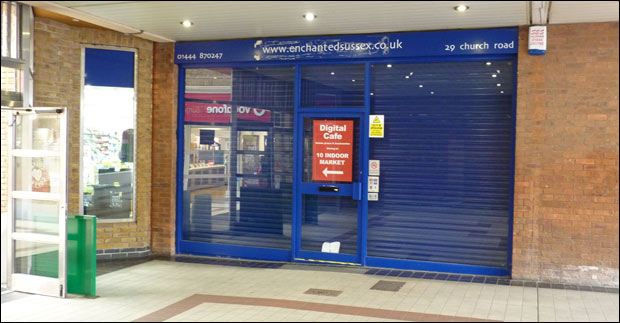 This is where CeX will set up shop

What is CeX?
CeX was founded in London in 1992. They have stores in the UK, Spain, USA, Ireland, India, Australia, Portugal, Netherlands, Mexico and Poland.
They buy, sell and exchange a range of technology and entertainment products including mobile phones, video games, DVDs and Blu-ray movies, computers, digital electronics, TVs and monitors, and music CDs.


Spread the word - CEX are coming

Got an opinion on this story? Leave a comment below.....
What do you think of CEX coming to Burgess Hill? Is a business that's needed in the town?