Errant Shopping Trolly Causes Bus To Collide With Post
28th February 2016
More bus drama at the top of Church Road this weekend as a Sussex Bus hit the 'no loading' signpost outside Quench.

Regular readers will be aware that cars straying beyond the parking bay alongside Barclays Bank results in it being near impossible for buses making the 'hairpin turn' from Station Road to avoid the parked vehicles and the post on the opposite side of the road.

On Saturday morning however, it wasn't an illegally parked car, but a shopping trolly that was the cause of the latest incident.

Your reporter spotted the trolly when driving up past the bank on Saturday morning, instantly thinking that it could cause an issue. Quench thought the same...


Shortly before midday, Lisa from 'Perfect 10' posted on our Facebook page to reveal that the inevitable had happened....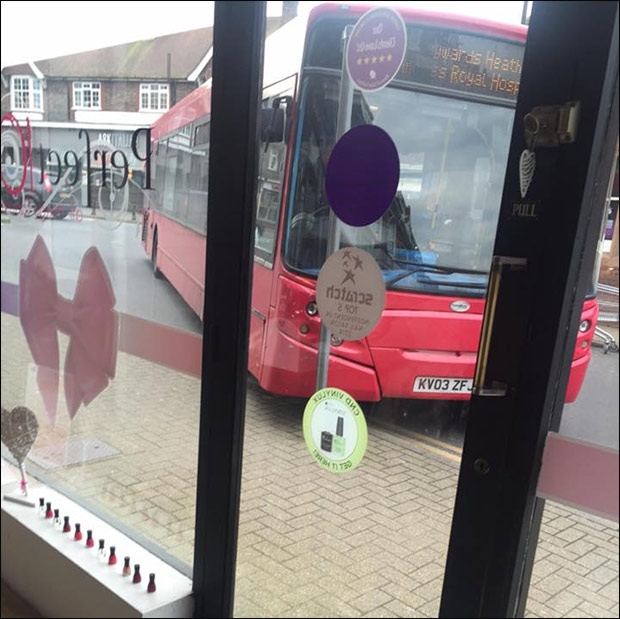 On Thursday evening, another Sussex Bus became wedged against a car that was parked outside of the disabled bay, it caused all sorts of traffic chaos at the Station Road Roundabout with Mill Road & Church Road. Patrons of Quench had to help guide the bus driver to minimise damage.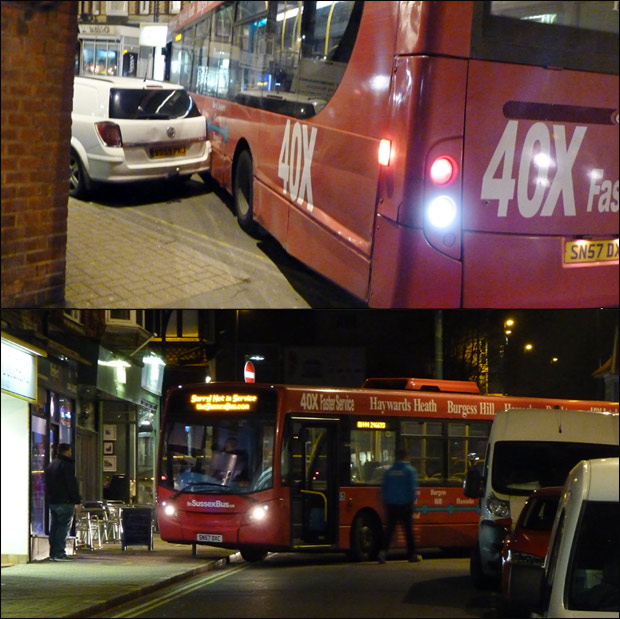 Everyone agrees that this situation has got beyond a joke now and that West Sussex Council Council Highways department MUST take immediate action.

We keenly await any developments.

Watch The Video
On January 30th, we captured footage of a Metro Bus running into difficulties....
Spread the word! Even more bus incidents at the top of Station Road.

Got an opinion on this story? Leave a comment below.....
What should West Sussex County Council do to solve this problem? Axe the disabled bay? Remove the 'No Loading' SIgnpost?'