Worlds End Post Office Remains Closed
10th May 2016
Local residents and businesses are at a loss as the Worlds End Post Office on Leylands Road, Burgess Hill remains closed.

Worlds End Stores was closed on Thursday 14th April. A sign in the window from the Post Office stated that it was a temporary closure and that they are looking to restore a service in the area 'as soon as possible'.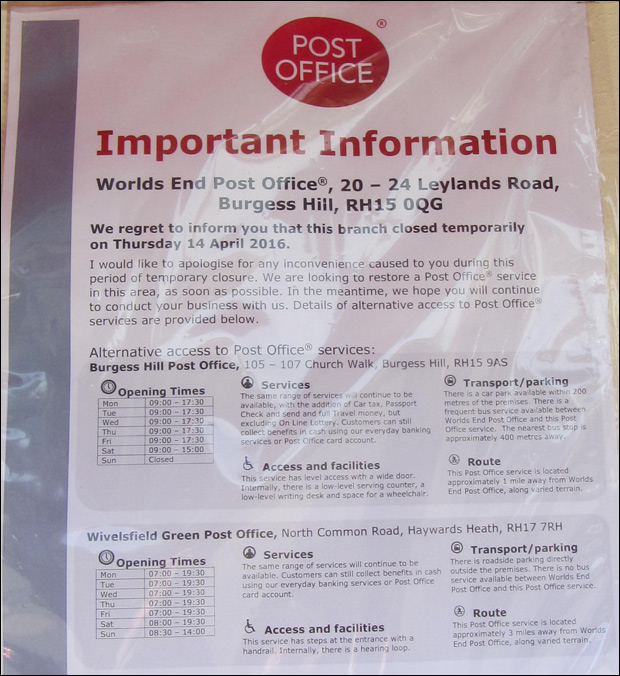 Customers have been advised to use the post office in Burgess Hill Town Centre, or to travel to Wivelsfield Green.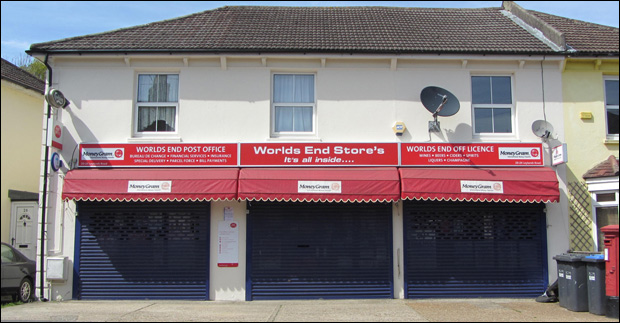 There has been much speculation on our Facebook page as to why it has closed...



We'll be sure to keep you updated as and when the Post Office make an announcement about the store's future.


Spread the word... The Worlds End Post Office has closed, when will it ever re-open?

Got an opinion on this story? Leave a comment below....
Are you feeling the loss of the Worlds End Post Office and Worlds End Stores?