Station Road Drain and Sewer Issues Remain Unresolved For Over 8 Months!
10th May 2016
If you've walked along the top of Station Road over the past 8 months, then there's a very good chance that your nose has detected the smells coming from the drains.

In fact, there's TWO problems along this stretch of road which have frustrated the local businesses.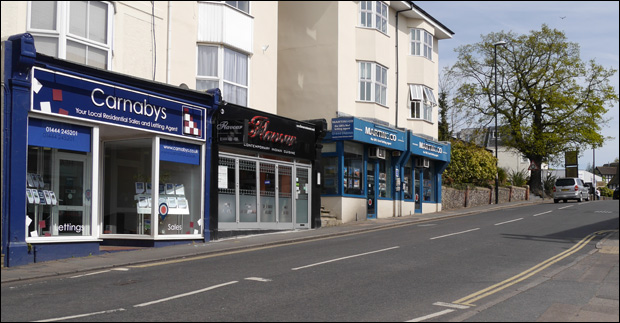 Carnabys, Flavour and Martin & Co, all affected by the sewage stench.

Last autumn, a pothole opened up in the road outside Martin & Co Estate Agents, below was a broken sewer pipe. Foul water was leaking out and when cars were traveling by at speed, this sewage was splashing up against the windows of the businesses and on to the footpath.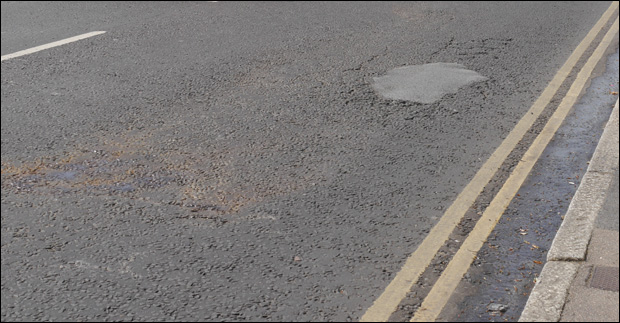 The pothole was filled in, but the issue with the sewer pipe was not resolved. Now another part of the road has turned brown with sewage water seeping through. Nice.

Another issue is the drain a few yards up the road. Due to a suspected issue with waste pipes coming from a local business, fat is getting clogged up, with waste water floating on top. The waste water runs all the way down the hill, past the railway bridge.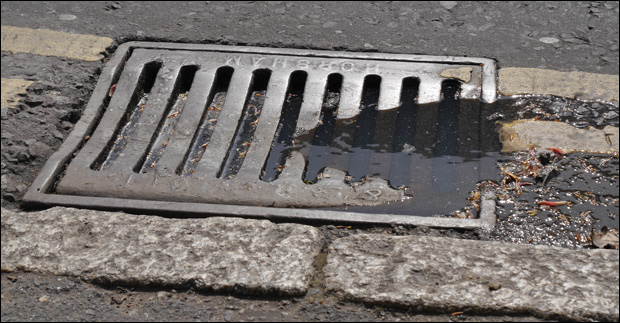 Both South East Water and West Sussex Highways have been taking an age to work out who is responsible for resolving the problems - which isn't any help to the local businesses, especially 'Flavour' Indian restaurant. With the summer months arriving, the popular curry house like to fold back their windows - something they'll be unable to do for obvious reasons!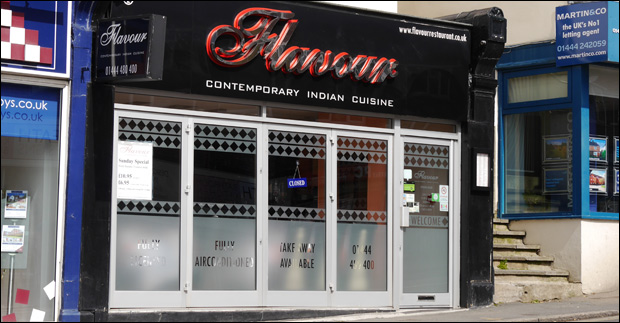 This morning, (Tuesday 10th May) West Sussex Highways were at the scene, doing some more investigative work ....
We'll let you know of their findings as soon as they're announced.
Spread the word. Smelly drains and a dodgy sewer pipe are causing misery for local businesses and an unpleasant experience for pedestrians!

Got an opinion on this story? Leave a comment below....
Have you walked along the top of Station Road and caught a whiff for the smell coming from the drains? Should it really take over 8 months to rectify?