Burgess Hill Men Arrested After Suspected Stolen BMW Rams Police Car During Chase
10th May 2016

There was drama in Burgess Hill on Tuesday afternoon after Police chased two BMWs in the area of Burgess Hill Tip.

An unmarked police car was on patrol in the Victoria Business Park when two BMWs, one of which was believed to have been reported stolen on May 9, were spotted and followed before one of the vehicles rammed the police car
A number of police vehicles and a helicopter joined the chase. One of the BMWs was stopped in Marchants Way (Sheddingdean Industrial Estate) and the other in Fairbridge Way (Burgess Hill Tip)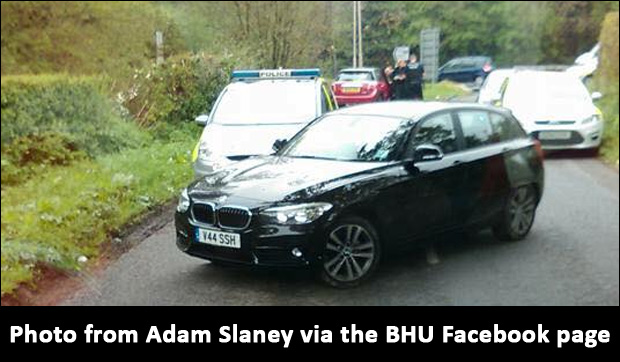 Two males from Burgess Hill aged 17 and 21 were arrested on suspicion of conspiring to steal a motor vehicle. The 21-year-old was also arrested for burglary.

In addition, a 17 year-old male from Hertfordshire and a 30-year-old male from Middlesborough were also arrested on suspicion of conspiring to steal a motor vehicle
The Police are also searching for another man who made off on foot from the car stopped in Fairbridge Way.
Witnesses can email 101@sussex.pnn.police.uk or call 101 quoting reference 863 of 10/05.
Here's the orginal post on Facebook when the car was reported as stolen: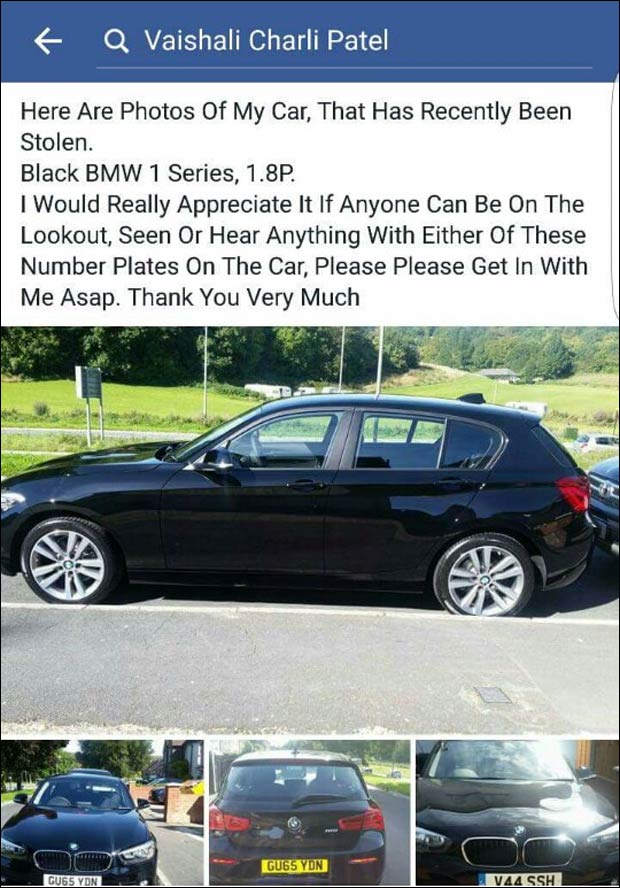 Spread the word... Police Seek Witnesses & Information Over The Suspected Car Theft

Got an opinion on this story? Leave a comment below....
Did you witness what went on this afternoon in the North-West of Burgess Hill?