New Community Cafe Launched At St Edward's Church
16th April 2016
St Edwards Church on Royal George Road, Burgess Hill have launched a new community café called 'The Mustard Seed'.

It's been set-up to meet the needs of residents in the west of town which are not currently being met.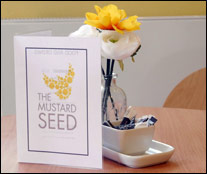 The idea for the Mustard Seed came to be as a result of improvements made to the church hall following a few years of 'gift giving' days. The proceeds were used for the redecoration of the hall and the installation of a new kitchen. With such a nice facility being underutilised, a group of church members thought that a community café would be a great idea.

The café is run by volunteers and is currently open three days a week. As the café gets established, they hope to increase their opening hours and host a range of drop-in events for various organisations and local service providers.

The café is in a nice setting with a welcoming, relaxed atmosphere. The team aim to provide the same level of service and provision that you would expect from a commercial outlet, but at an affordable price.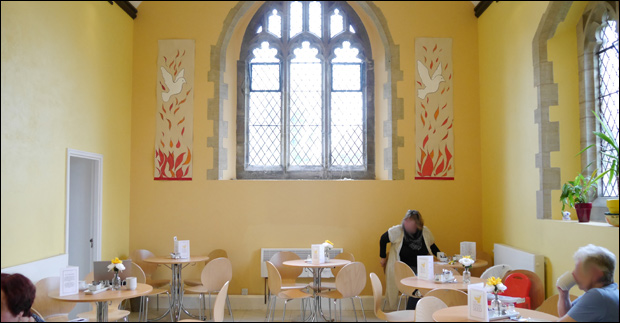 Opening Times
The café is open from 9am-4pm on Thursday, Friday and Saturday.

What's On Offer?
The Mustard Seed offer an array of quality, affordable food.

This includes Full English Breakfasts for £4 (served from 9am-11:30am)
Bagels, Paninis, Toasties and Jacket potatos, each costing no more than £3.
Cakes and Pastries are also available.

They also have a very fancy touchscreen coffee machine, costing just £1.50 per cup.
Other hot and cold drinks are available too.

A range of 'Seedling's Lunches' (for children of course!) are just £2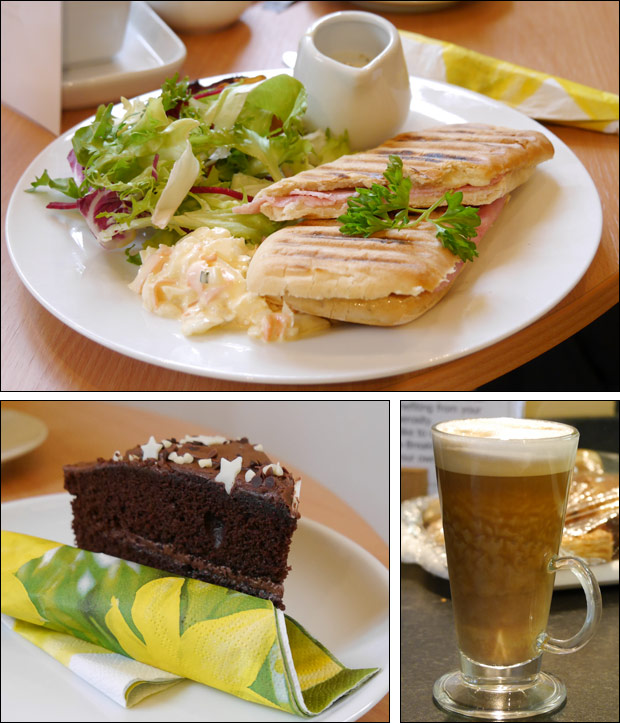 Bank-A-Breakfast
A really nice touch is the 'bank-a-breakfast' scheme. Customers can pay an extra £3 for a breakfast for someone in need. At the end of each month, vouchers will be passed on to the Meadows Surgery where GP's will give them out to people that could do with a good breakfast.

There are plans to extend the scheme further for other groups.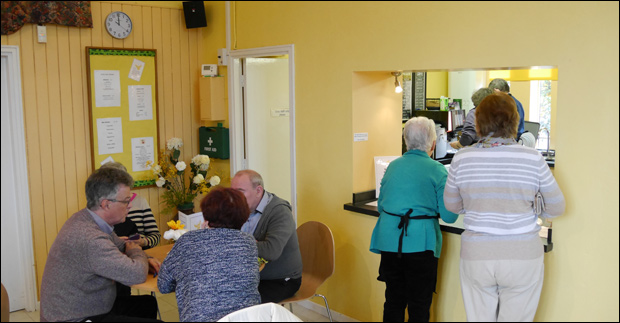 Volunteers
The Mustard Seed are very keen to have some more volunteers helping at the café, no matter your age and experience. A good attitude and friendliness is all they ask for. Full, one-to-one training will be provided

For younger volunteers, it would be a great way to get some experience in customer service for future employment and would look impressive on your c.v.

if you're interested in volunteering at the Mustard Seed Café, then please email Christine Pritchard on pritchardchristine@hotmail.com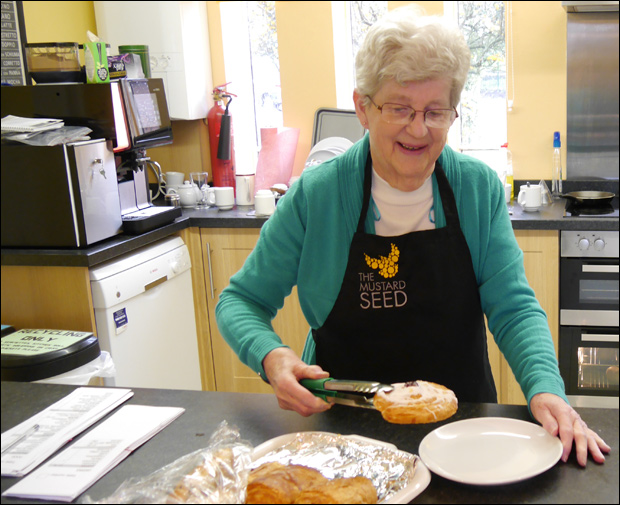 We wish the Mustard Seed Café all the best in their new community venture and will keep up with their progress.

We'll be back there very soon to try one of their breakfast bagels which come highly recommended by Father Denis!!


Spread the word. There's a new community café in Burgess Hill!

Got an opinion on this story? Leave a comment below....
Have you been to the Mustard Seed café yet? What do you think of having this new community facility in the west of Burgess Hill?