Tributes Pour In As Café Nazar Closes Its Doors
11th April 2016
Customers of Café Nazar have been paying tribute to the popular inpendent family business after they closed their doors for the final time at the Martlets Shopping Centre, Church Walk at the end of March.

Unable to find suitable alternative premises in the town centre due to the up-coming comprehensive redevelopment of the Martlets, Café Nazar opted for a financial settlement and gave up their lease early.

On their Facebook page, Café Nazar wrote:
To all our dear customers, as most of you are aware that this cafe will be closing on the 27 of March 2016, in order that this building can be redeveloped in line with the new plans for Burgess Hill Town Centre. We just wanted to take this opportunity to thank all of you for your custom and support over the last seven years. We will miss the daily contact with you, as so many of you have become good friends. Thanking you once again and best wishes x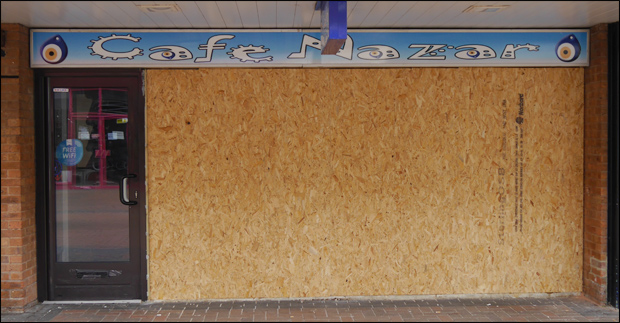 Many of Café Nazar's customers replied to the announcement with some very kind words. Here's a selection...
Hayley Phillips I just wanted to say I am so saddened to hear you are closing. Cafe Nazar was the first place me and my husband Simon thought of when we heard the plans for the new town centre. We were hoping that you wouldn't have to close.

I personally have been coming into your cafe (and Starburger before it) since I was a small child. My mother used to come in for a tea and a scone/teacake regularly too (she passed away 12 years ago now). And now our daughter Rebecca loves it just as much! Especially the lollies and hugs Rebecca will be very sad when we tell her we'll try to pop in over the next couple of days. We wish you all the best of luck in whatever the future brings you. You will all be missed so very much. It's not Burgess hill without you. Love from Hayley, Simon and Rebecca Xxx
Sarah Steely-Dudeney: From the first morning we popped in with new born Ivy and you and your family saw how exhausted Mark and I were and took her off us so we could eat together and have a few minutes rest...we have loved coming in ever since. We will miss you and everyone that works for you...it's such a rare thing to find a hub for community spirit which also serves great food! We wish you all the luck in the world and we will definitely be in to say goodbye xx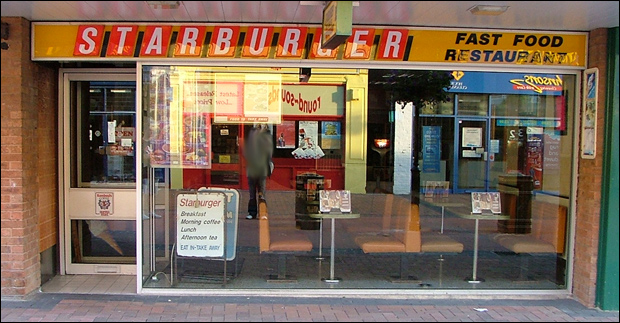 Before Café Nazar, the business was called Star Burger.
Claire Awcock Ohhhh noo I am so sorry to hear this our family has been coming to your cafe for many many years you were always my first suggestion for lunch dates xx
Philippa Clair Saunders Oh that's awful news! I've always loved your cafe and everyone there. It's not right that a much loved local business has to shut. The town will miss you xx
You can read all the tributes on their Facebook page here:
https://www.facebook.com/CafeNazarBH/posts/1080762768634172

Spread the word! Café Nazar have closed

Got an opinion on this story? Leave a comment below....
Will you miss Café Nazar. What was it that made their business so special to you?