MSDC Scrap Their Favoured Cyclepath Route To Link Burgess Hill & Haywards Heath
31st January 2021
Mid Sussex District Council have been forced to abandon their preferred Burgess Hill to Haywards Heath Cyclepath route due to costs and future management issues.

The Greenway, which was going to be a cross country route for both cyclists and pedestrians, had been planned to run from Theobalds Road in Burgess Hill, following the bridlepath that ends up at the B2112 Fox Hill.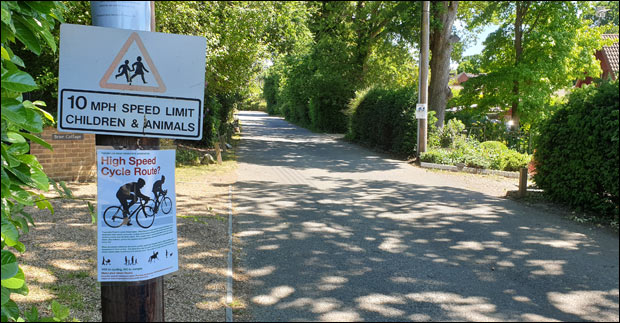 MSDC Deputy Leader Cllr Judy Llewellyn-Burke, updated the council following a question frrm Cllr Anne Eves (Green Party) at full council last week.
Judy said:
There were 9 routes that we were considering, but one has been dismissed now due to the logistics.

There was extensive works done, and there is flooding on the East Sussex area - because the pathway goes through East Sussex then back into West Sussex past Fox Hill - and if we had employed some engineers to put some decking in, it would have cost several hundreds of thousands of pounds.

So, the first question was 'Is this the right way to use taxpayer's money?' and we thought 'Is it really?' We are in difficult times.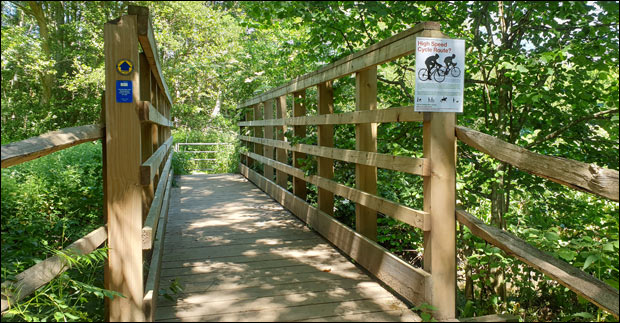 We then talked to East Sussex County Council about the maintenance of it, because as you will know, it's in woods, a lot of debris comes down and unfortunately East Sussex County Council said: 'We don't have the budget, we're not prepared to spend the money on maintaining the waterways and keeping the bridge secure.'

So those two factors together mean that we have discounted the eastern route, but we are looking at other routes as well, and the work progresses and that is why the consultation will keep going. We just need to find the best route and solider on with it."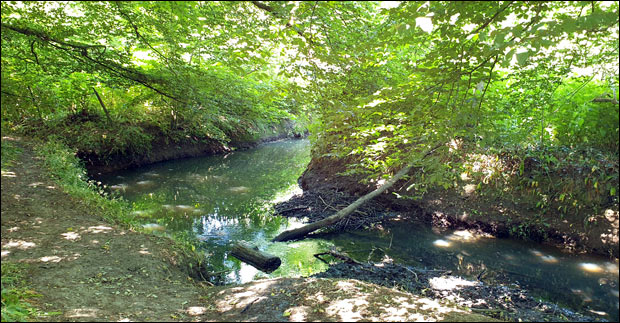 The council will now need to look at two other possible routes taking in either Isaacs Lane or Rocky Lane. These present more of a challenge due to private land ownership issues, but the project is far from dead yet. It's probably a good thing that the Eastern Route has been discounted as it only came out in Fox Hill and leaves a huge uphill trek to reach Haywards Heath town centre!

There's no doubt that the Theobald Road residents will be celebrating the news as they came out in their numbers to campaign against the Eastern Route.

Although not a good route for cyclists due to it's very uneven surface and extreme mud in the more inclement months, it's still a cracking walk, as demonstrated by the BHU Team when we did a Facebook live video of the route last Spring.

You can watch our trip along the eastern route below!



You can read more about the various proposed routes and see them plotted out on a map by reading our story from May 2020 here.




Spread the word! MSDC's first choice cyclepath/greenway to link together Burgess Hill & Haywards Heath has been scrapped.