Proposed Cyclepath Routes To Link Burgess Hill & Haywards Heath Revealed
27th May 2020
Proposals to provide a safe cycling and walking route between Burgess Hill and Haywards Heath have been revealed as part of the Burgess Hill Place and Connectivity Programme.

With Isaacs Lane and Rocky Lane both being unsafe due to their numerous blind bends and other issues, the council have identified an off-road route as a priority for improvement.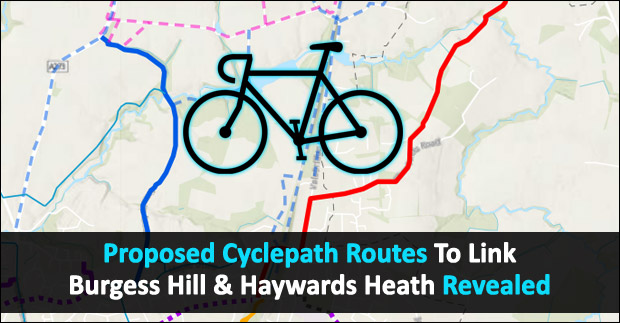 The spiel reads:
Achieving Greenways between the towns will provide a safer and more pleasant means of travelling between the two and will be designed to be accessible to all users whatever their ability to enable all to enjoy the natural environment.

Mid Sussex District Council, Haywards Heath Town Council and Burgess Hill Town Council are all very keen for this safer link between the two towns to be made.

The Routes
Two routes are proposed, one from the east of Burgess Hill and one from the west. It is hoped that both will be created.

The Eastern Greenway Route follows the railway underbridge on to Valebridge Road, crossing over to Theobalds Road then following the bridlepath to the B2112 Fox Hill.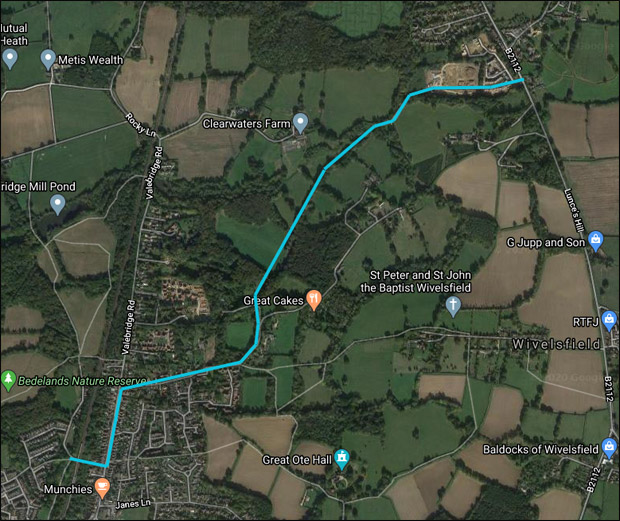 The Western Greenway Route is not as straight forward. The plan starts from Maple Drive, onto Freek's Lane then west onto Isaacs Lane near Holmbush Farm. If permissions can be sorted, the route could go east at Holmbush Farm then up alongside the west side of the railway line where you'd reach the southern end of Bolnore Village.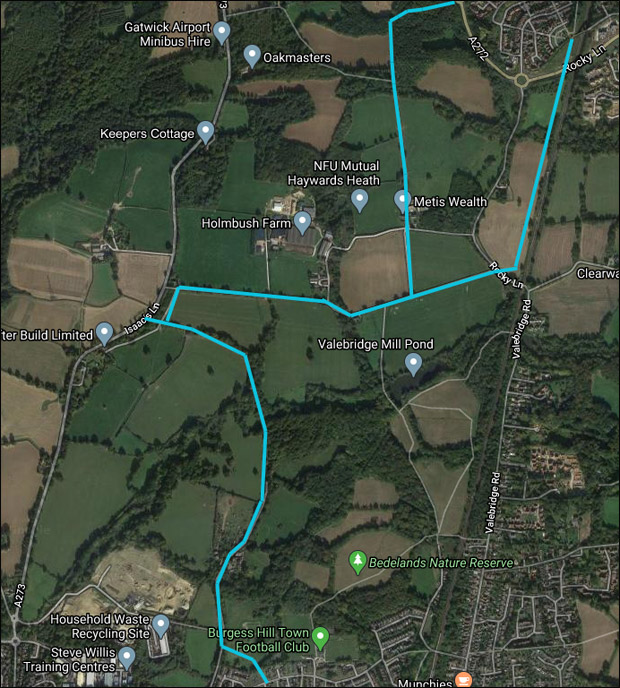 Sustrans have produced a 27-page Feasibility Study document which lists the routes in detail along with a list of things to be done in order to make the paths suitable for cyclists and pedestrians. The document also explains routes they investigated but have now been ruled out.

You can download the document here:
https://burgesshill.net/perch/resources/0212570-bhhh-re-01-dfeasibility-study.pdf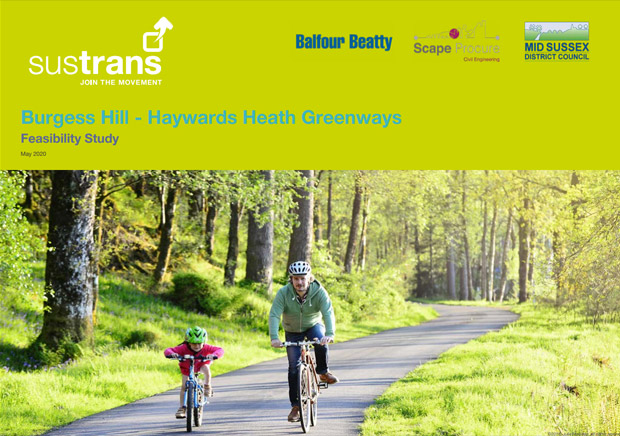 Feedback
If you have any thoughts on the proposed cycle routes, you can take part in the Burgess Hill Place and Connectivity consultation by filling out the comment form. Find it here: https://burgesshill.net/joining-the-dots-place-and-connectivity-projects




Spread the word! There are two cyclepaths/greenways proposed to link together Burgess Hill & Haywards Heath.

Got an opinion on this story? Leave a comment below.....
What do you think of the two routes? Can you think of any alternatives?