WSCC Hold Virtual Public Consultation On New Woodlands Meed College Design Plans
10th November 2020

|


Interested parties had an opportunity to put questions for those planning a new college building for Woodlands Meed SEN School when West Sussex County Council held a virtual consultation event on the evening of Friday 6th November.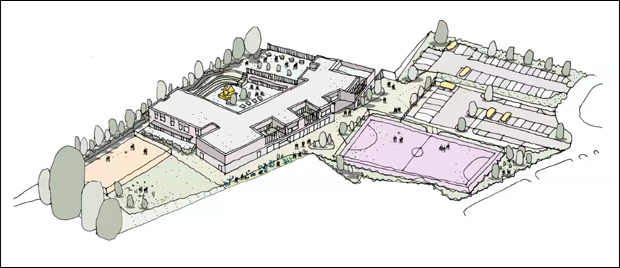 Various county council officers, designers & councillors were present along with Woodlands Meed's Head Teacher Adam Rowland and the school's chair of governors Marion Wilcock.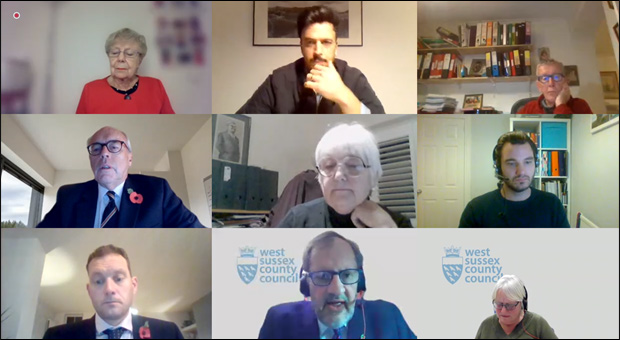 West Sussex County Council have a dedicated Woodlands Meed Project page on their website, for up-to-date information, head on over here... https://www.westsussex.gov.uk/news/woodlands-meed-school

Attendees were talked through the proposed design by Claire Barton. There's a video on YouTube which explains the various elements of the design and why they've been chosen

See the video from designer Claire Barton:
https://www.youtube.com/watch?v=WA0aD-CENGs



The superb Complete Woodlands Meed campaign group have summerised what happened at Friday evening's engagement meeting:
Confirmation from Councillor Nigel Jupp & Andrew Edwards that WSCC is committed to delivering the new Woodlands Meed college by 2023 was reassuring during the project update on Friday. Architect's plans for the site are well thought out to maximise the limited space and will make a huge difference to pupils attending the college, improving accessibility & installing key facilities to meet the curriculum. The plans can be viewed in detail using the link below.
Confirmed by the project team during the meeting:

1) Budget (£20m) & completion date (May 2023) have not changed
2) Planning application will be submitted on 20 November
3) Staff & Governors are confident the site will meet the needs of all pupils
4) Consultation time is not expected to delay building start date or completion date
5) Architect's design minimises the impact on the surrounding residential areas
6) A feasibility study at a second site will still take place, plans are transferable to this site. The initial findings of this will be published in December 2020
Another online project update meeting will be held in the Spring and we hope the good progress this year will be continued into 2021.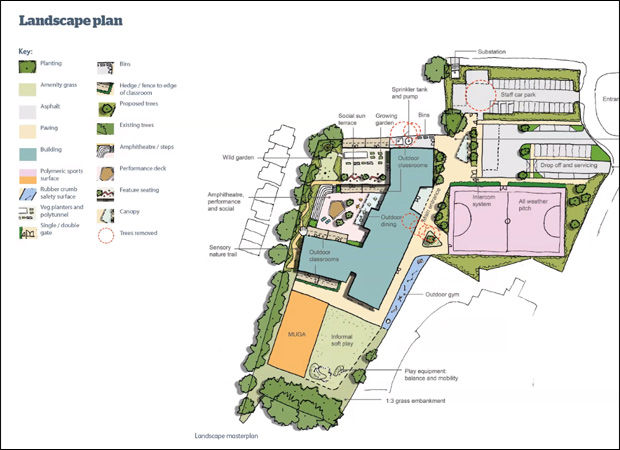 Ahead of the meeting, Nigel Jupp, West Sussex County Council Cabinet Member for Education & Skills, said: "Everyone involved in this project is very pleased to be able to show off the plans for the new college ahead of the planning application being submitted.
"The Council has worked closely with Woodlands Meed College and its Governors and architects to design a new building which we believe will meet the needs of its pupils and staff, now and into the future.
"The new College will have a greater amount of internal space, with large classrooms and more specialist subject spaces. It will have a new sports hall and hydrotherapy pool and improved sporting facilities in the external areas, which will also be accessible to the community.
"The new design will be energy efficient to reduce the overall energy costs for Woodlands Meed."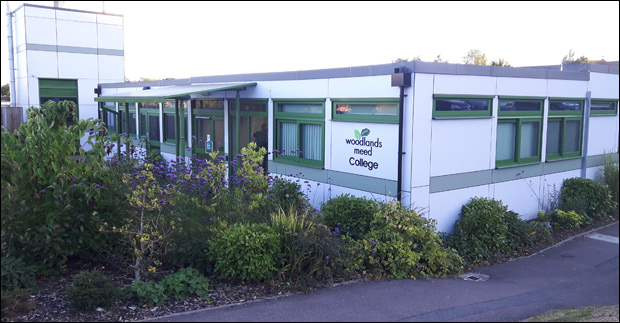 Spread the word,
the proposed design for the new Woodlands Meed College has been revealed