Woodlands Meed College Could Now Be Relocated Next To St Paul's College On Jane Murray Way
18th September 2020

|


West Sussex County Council could be set for a sensational u-turn over plans to build a new fit-for-purpose facility for Woodlands Meed college at their existing site in the east of Burgess Hill.

The local education authority has announced that they are now committing money to look at the possibility to build the college on a plot of land they own on Jane Murray Way, next to St Paul's Catholic College.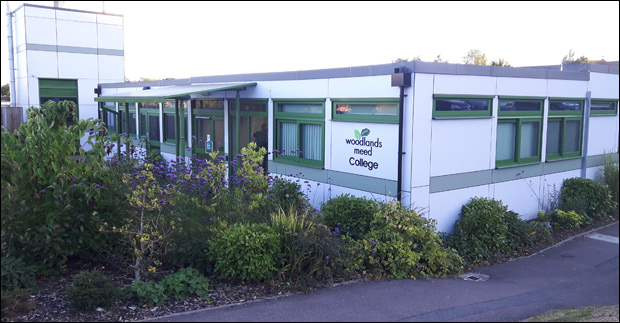 It seems odd that the County Council has only just mentioned this land and it's availability when they have got so far down the line with agreed finance and a design for the existing site! The new college, as proposed, is due to open in 2023, two years later than originally hoped.

It's known that St Wilfrid's Catholic Primary School located at the Brow in Burgess Hill town centre are also looking to move out to the same site with plans for their existing site currently out for consultatoin be be used for housing as part of Mid Sussex District Council's supplementary housing supply document.



The plot of land, north of St Pauls College

The full press release from West Sussex County Council:

Work to rebuild the Woodlands Meed College on its existing playing field is continuing to move forward in accordance with the published programme.
Regular Project Board and client engagement meetings are taking place virtually between West Sussex County Council and the College's governors. A schedule of accommodation including the type and size of rooms that are required has been agreed by both parties.
It follows the Cabinet decision in May this year which approved £20m of funding for a new building to replace the College's existing facilities at its Birchwood Grove site in Burgess Hill.
The project's design team is now working on designs for the new building as well as the sports facilities and outside areas, ahead of submitting a planning application, expected to be made in mid November.
Alongside this work, and in discussion with the College's governors and head teacher, the Council has agreed to a request from them to consider an alternative site in Burgess Hill, which is less constrained than the playing field site, to see if it would better meet the needs of the students, now and into the future.
The Cabinet Member for Finance, Jeremy Hunt, has approved an additional £0.1m for this work over the next four to six months and the Cabinet Member for Education and Skills, Nigel Jupp, has approved the commissioning of the feasibility study at the vacant, County Council-owned Jane Murray Way site.
Mr Jupp said: "We are committed to improving the facilities for all the College's students at Woodlands Meed. This additional work to explore an alternative site will take place in parallel with the preparatory work that is ongoing to rebuild the College on the its existing playing field and additional funds have been allocated. It will, therefore, not impact on the timeline for that work.
"We look forward to continuing to work with the College's governors and head teacher to deliver, as soon as is possible, a new building that provides a safe and happy learning environment for all its pupils and staff."


Spread the word,
Woodlands Meed could now have a new college built next to St Paul's Catholic College On Jane Murray Way