Video: The Lighting Of The St John's Church Giant Christmas Tree
15th December 2019

|


The giant christmas tree in the churchyard at St John's was lit up during the church's special seasonal service on the evening of Wednesday 11th December.



A healthy number of Burgess Hill residents came into the church to sing hymns, say some prayers and listen to readers from paritioners before the congregation went outside for the main event of the evening. The Mid Sussex Brass Band performed under the cover of a gazebo as we sung 'Oh Christmas Tree' followed by a countdown for the lighting of the tree.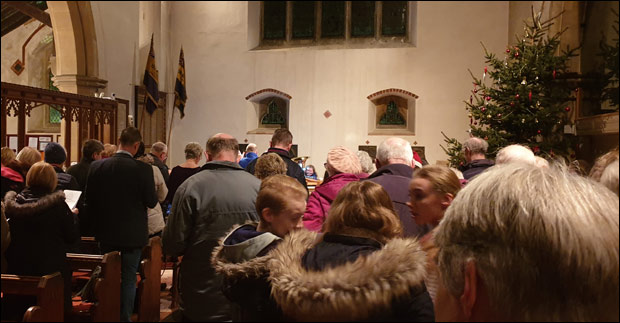 Once again, glow-sticks were handed out on entry to the Church, however, many of the lights inside the Church remained switched as people reported that they struggled to read the service sheet last year.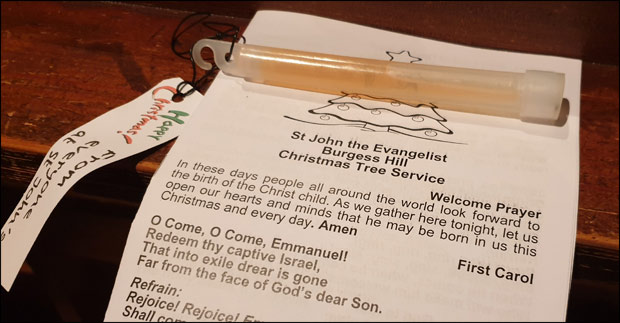 It was a minor annoyance for your reporter who found the darkness last year really added to the magic of the service. However, it's not as disappointing as when St Andrews Church fitted a carpert in their church, meaning the 'Carols by Candlelight' was cancelled forever!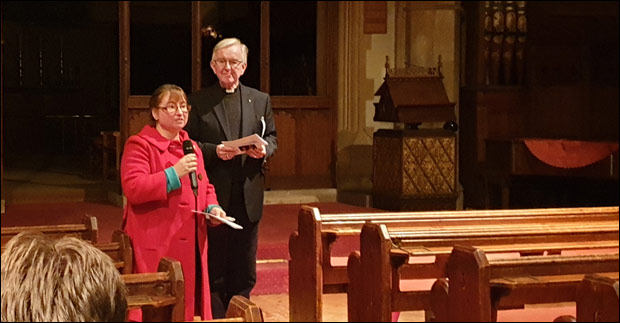 The event also featured an appearance from local artist Melanie Hodge - who had given the Church the use of her christmas painting of the giant tree to use on their Christmas Cards (it also features in the 2020 Burgess Hill Calendar - full review here)

Those with half-decent memories will recall that the St John's Church Christmas Tree hit the headlines last year when the lights were stolen just a few weeks ahead of the lighting ceremony. Thankfully a number of small donations and one very large one from a construction company gentleman saw the light lit up brighter than ever.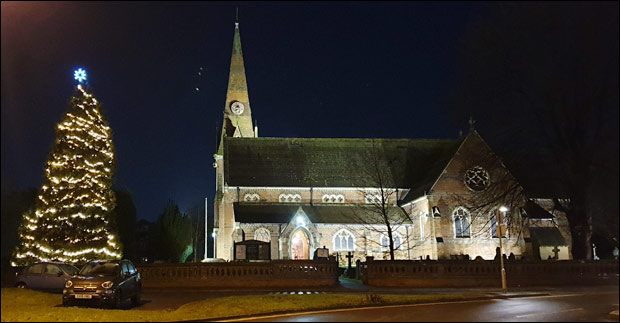 Well done to all involved with the event's organisation. It's a staple in the lead-up to Christmas in Burgess Hill!

Spread the word. The St John's Church Christmas Tree has been lit up for Christmas 2019

Got an opinion on this story? Leave a comment below.....
Did you attend the lighting service? What do you think of the tree?