Closed Down: Quality Exposed - Digital Photo Centre
15th January 2017
The closures in Burgess Hill town centre keep on rolling in with the news that Quality Exposed have closed the shutter on their business.
Owner, Tony left a message for customers on the QX Website:
"Many thanks to all who have supported us for the last 22 years. Now is the time for me to retire- but I'll still look after your requirements if I can (but no print work!)"
A poster in the window of the shop lists the services that Keith will continue to offer: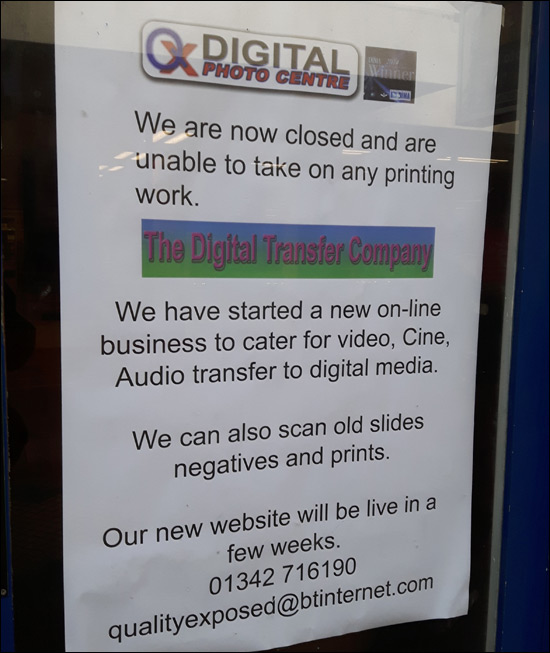 The departure of Quality Exposed comes at a time when both Get Crafty and William Hill Interiors are both set to leave the Martlets Shopping centre in the next few months.

Elsewhere in Burgess Hill town centre, the Salvation Army Charity Shop has closed down, as has Co-Op Funeral Care, with Store Twenty One to close in early February.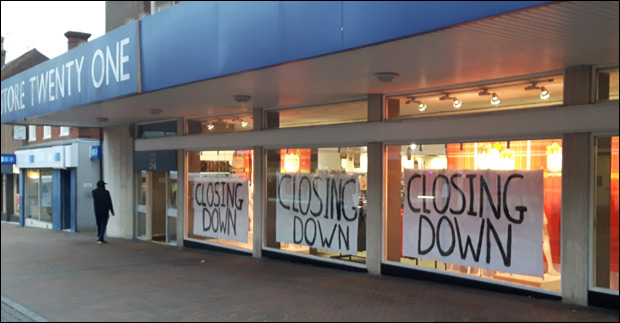 Meanwhile, there's still no news as to when NewRiver Retail are to begin the redevelopment of the Martlets Shopping Centre for which they were granted planning permission in March 2016. The town needs it more than ever. Fingers crossed that it does actually happen!
Spread the word, Quality Exposed is yet another business to close in town.

Got an opinion on this story? Leave a comment below.....
Are you sad to see that Quality Exposed has closed? Did you use their services?