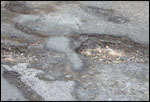 Outrage! As Burgess Hill Suffers From Pothole Crisis
27th March 2013
How long until someone gets killed before these potholes get fixed?
That's the question being asked by many on the BHU Facebook Page this week.

Changing weather conditions along with inadequate temporary repairs to the potholes in Burgess Hill has left many residents of the town absolutely raging.

The Worst Affected Areas
Top of the list has be to the eastern end of Leylands Road as you approach and go under the bridge at Wivelsfield station. The following video shows you what it's like to drive along this treacherous road:



The council did make some temporary repairs under the bridge, but within days there were fresh chunks of road surface spread across the road and on the pavement.

Another terrible road is Station Road outside the Royal Spice and VKM. There are two craters that have been getting bigger and bigger and bigger. Some drivers are blaming these two particular potholes for damage to their vehicles. The council have filled up one of the massive craters. Place your bets on how long you think it'll last.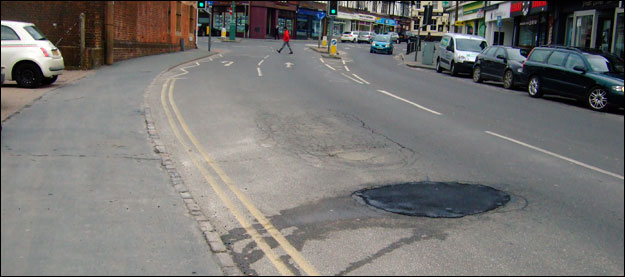 Another problematic area is the entrance to the Multi-Storey car park at the Martlets, It's impossible not to drive over these potholes. These offenders may actually be the responsibility of Mid Sussex District Council and not WSCC.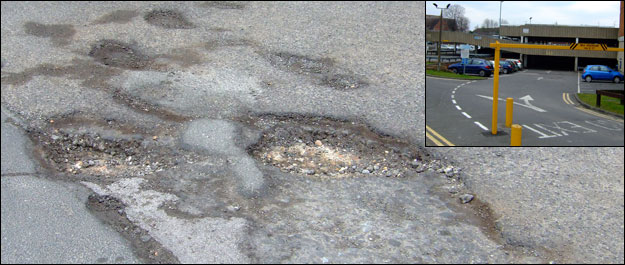 Don't be fooled dear reader. These holes are deeper than they seem and we'd advise you to avoid this car park until they're fixed

What Are West Sussex County Council Doing?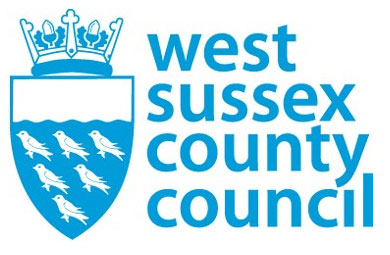 The council have 9 gangs working across the county repairing potholes. They currently have an extra 3 gangs in operation, but only until March 31st.

Here's how they prioritise potholes according to their website:

Where a pothole is severe enough to present a serious safety issue it will be repaired within two hours.
Potholes greater than 100mm deep on all roads will be repaired within five working days.
Potholes between 40mm and 100mm on all roads will be repaired within 28 days.
Potholes of less than 40mm on any road will not be repaired. However they will be reviewed at the next inspection.
Scandal!
According to the Horsham District Post the Conservative run West Sussex County Council chose not to make a budget amendment that would have seen an extra £7 million spent on repairing the roads and footpaths in West Sussex. Isn't that just slightly scandalous? That could very well be a vote loser for the Tories in May.


It's always good to share, so let your friends know about this story....

Got an opinion on this story? Leave a comment below.....
What are your opinion of the roads in Burgess Hill? Where have you seen some shocking potholes? What do you think to the County Council refusing to spend more money on fixing our roads?