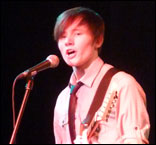 RESULT: 2013 Mid-Sussex Battle Of The Bands
- Burgess Hill Heat
23rd February 2013
On Friday February 22nd, an audience of over 200 people at the Martlets Hall were treated to a night of free music as 6 young bands battled it out for a place in the final of the 2013 Mid Sussex Battle of the Bands Competition.

Sadly 6 into 4 just doesn't go, which resulted in the elimination of 'Refraction' and 'The Dog'.

Bands qualifying for the final were 'Man Feelings', 'Thunder Lightnin', 'Another Happy Landing' and 'White Wire'

These 4 bands will join Metal Chickens, Protest, and Konfuzion in the grand final next week on Friday 1st March.

Tickets for the final are £3 and are available from the Martlets Hall box office either in person or by calling 01444 242888.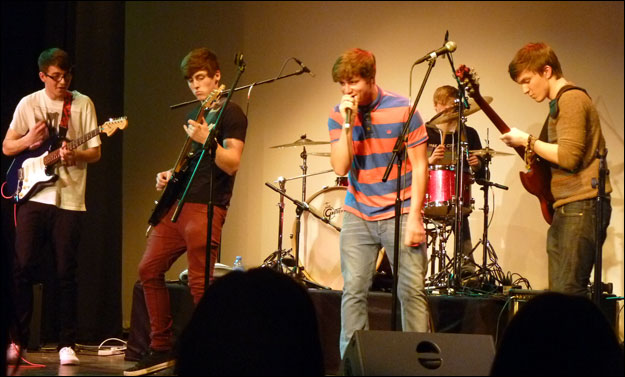 Man Feelings - performed 'When The Sun Goes Down', 'Always Like This' and 'Moving To New York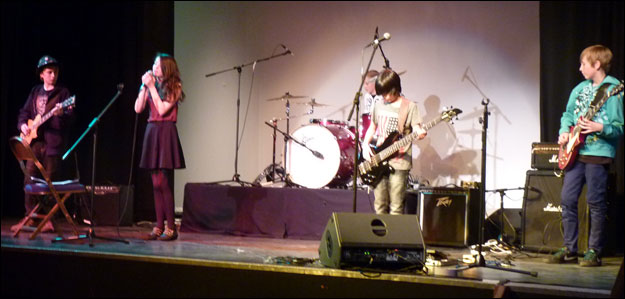 Thunder Lightnin' - Performed 'Sweet Child Of Mine' and 'Back In Black'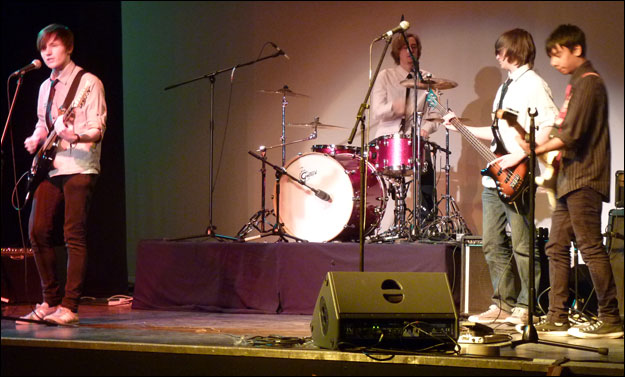 Another Happy Landing - performed some original material and 'Say It Ain't So' by Weezer.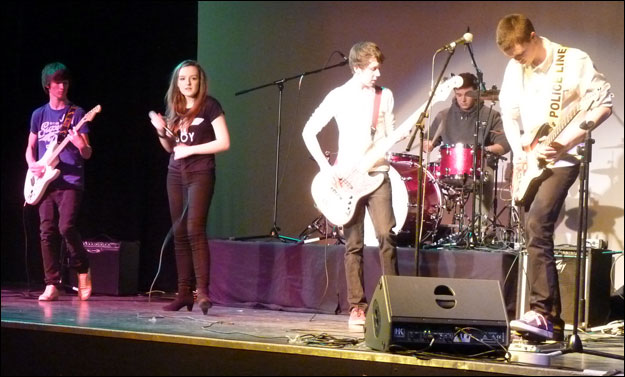 White Wire - performed 'Dani California', 'The Pretender' and their own track 'Yeah'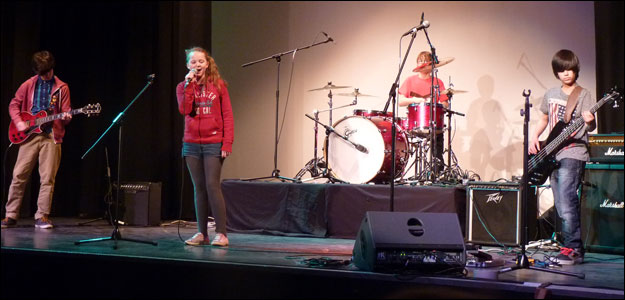 Refraction - performed 'Wonderwall' and 'Rolling In The Deep'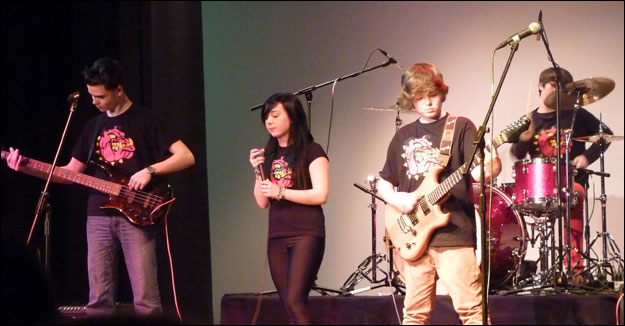 The Dog- performed 'Because I Wanna ' and 'Run To The Hills'

Event organiser Robert Eggleston had these words:
"We are really fortunate to have so many talented musicians in the Burgess Hill area. I'm looking forward to a great final on Friday 1st March. Do come along and support these youngsters."

The winners in the final will be decided by both the panel of judges and the audience in a 50/50 split. So if your favourite band are in the final, it would be wise to come along to give them a boost in the voting!
It's always good to share, so let your friends know about this story....

Got an opinion on this story? Leave a comment below.....
Did you attend the Burgess Hill heat? Were you impressed with the talent on display? Which bands did you enjoy? Who's your tip to take the 2013 Battle of the Bands crown?