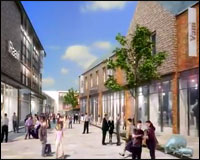 Video: Martlets Owners Release Virtual Tour Of Proposed New Shopping Precinct
8th October 2011
Oh my goodness! This is the most exciting newsworthy development in Burgess Hill for ages. NewRiver Retail have released a video on YouTube featuring a virtual tour around their proposed design for the Martlets shopping precinct. It is MAGICAL!


Watch the video NOW!


The most interesting observation to be made from the video is that it looks like a big food store could be installed in place of Lidl. Perhaps this is where Sainsbury could be placed and thus preserving the cinema in Cyprus Road ?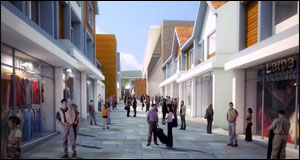 What isn't clear is where a civic building including the public library will be situated as the video appears to be full of shops. And what about the underground carpark? One can only imagine how costly that would be to install.

Of course we've seen similar fancy plans before (although never in video form) when failed redevelopment company Thornfield Properties had their big masterplan for the whole of the town centre. NewRiver Retail on the other hand have a much smaller area in need of redevelopment so it seems more realistic for what you see in the video to become a reality.




Talk to us - Have you been seduced by the video?
Do you like what you see? Is it realistic to think that NewRiver Retail will kick out the lesser retailers in favour of more recognisable highstreet chains? Would anyone like to give any insight as to how much an underground Car Park would cost? Leave us a comment below or you can email us here