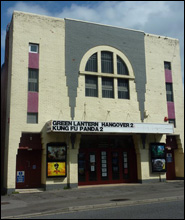 Local cinema in danger as Sainsbury eye up land in Burgess Hill town centre
22nd June 2011
The Orion Cinema in Burgess Hill is one of a number of buildings that could be in danger after The Mid Sussex Times revealed that talks have taken place between Mid Sussex District Council and Sainsbury. Land next to the Cyprus Road car park in the town centre is a potential site for a new supermarket.

Speaking to the Mid Sussex Times last week, District Council cabinet member Gary Marsh said " With there being a shortage of food stores in the town we are pleased with the level of interest from different supermarkets and Sainsbury has shown an interest in the town centre."

Letters from members of the public were sent to the 'Middy Mailbag' in response to this news and they are available to be read online Letter 1 and Letter 2.



Locals Unite On Facebook
With the prospect of Burgess Hill losing one of its very few leisure facilities, local resident Robert Eggleston wasted little time in creating a Facebook page named Save The Orion Cinema, Burgess Hill in order to raise awareness of the cinema's potential plight.

In just two days over 1200 people joined the page and many comments have been left recalling fond memories of the cinema along with lots of negative reaction to the news that Sainsbury could arrive in town.

Does Burgess Hill Need Sainsbury?
Burgess Hill already has a Waitrose, an Iceland and the mighty Lidl in the town centre. There is of course Tesco on the outskirts of town to the west. On the face of it Burgess Hill isn't lacking in destinations for the residents to buy their groceries.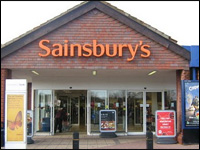 Mid Sussex District Council Need A Sainsbury
The people may not need a Sainsbury, but Mid Sussex District Council do. Still sitting on the table is Tesco's application to expand their store by 50%, a move that would see them stock an extended range of non food items. It is feared that if the council rubberstamp the expansion that it'll take away shoppers from the town centre and kill off many of the local businesses. Enter Sainsbury. If they take up residence in the town centre, it gives MSDC the perfect reason to allow the Tesco expansion as they can claim that Sainsbury will ensure that the town centre doesn't die. MSDC will also justify that a bigger Tesco and a Sainsbury will create lots of new jobs and increase the number of people coming to Burgess Hill to spend their money. You can be sure that MSDC will benefit financially in a massive way if they turn Burgess Hill into a Supermarket Mecca.

What Can The People Do?
If you are unhappy at the prospect of the local cinema, Cyprus Hall and other buildings on Cyprus Road being bulldozed to make room for Sainsbury, then you need to contact your local councillors. Remember, they are elected to serve the people. They have to listen to our views and represent us at council meetings. However, due to the cabinet system on the District Council, it won't matter if every councillor in Burgess Hill apposes plans for a Sainsbury, the final decision will be out of their hands.

Just How Far Advanced Are The Talks ?
It's unknown just how long MSDC have been in talks with Sainsbury with a view to coming tothe town centre. There may be no need to press the panic button any time soon. However, the fact its appeared in the Mid Sussex Times and with aquote from a Cabinet member, it would seem to suggest that it's further along than just an initial enquiry. There's no smoke without fire. Is this a raging forest fire already?

Talk to us - Do you want a Sainsbury in Burgess Hill?


There are many things to consider from this news story. Does Burgess Hill need a Sainsbury? Should the cinema be preserved at all costs? What would you like to see occupy the land at the Cyprus Road Car Park? Do you think the Sainsbury rumour is more than likely a 'done deal' already? Let us know your opinions either by leaving a comment below or by emailing us