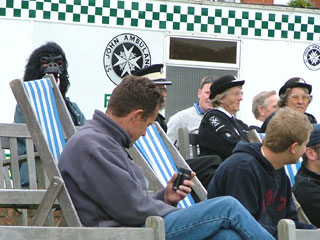 Some sexy women from St John's ambulance take a breather from treating drunken teenagers, but wait, who's that on the left!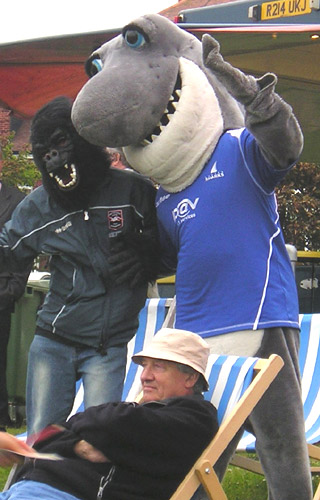 The Gorilla finds a friend in the form of Sussex mascot Sid the Shark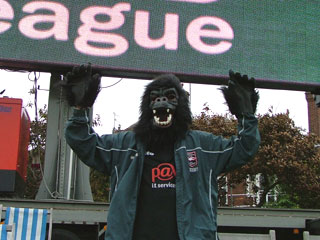 The Gorilla somehow managed to find his way to the county ground, and he has some new clothing too, sporting last seasons shirt and a BHA jacket!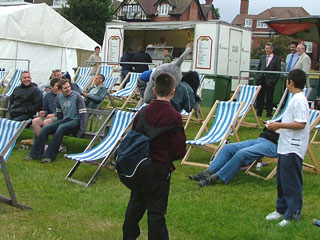 The pleasantries soon ended as the two engaged in a brawl much to the entertainment of the crowd.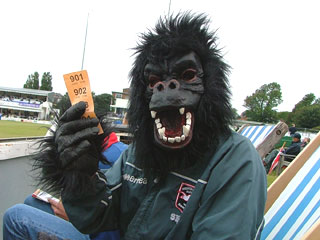 The Gorilla has a great record in raffles, so he tried his luck at the country ground, although on this day, he was to go home empty handed