The Gorilla has gained entry to the Southway Junior school playing fields, a child is running for his life!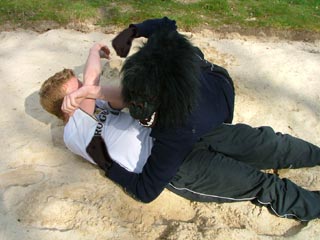 Gordon gives the youngster a good pasting. Wearing a dreadful Leeds shirt must have spurred him on!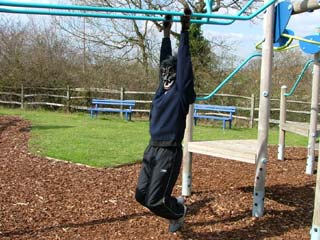 In order to keep fit, Gordon went to yet another park to have some fun on the monkey bars.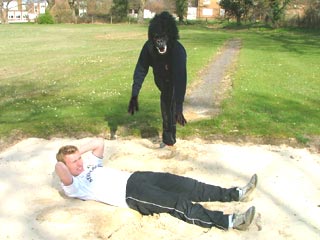 The poor minor has fallen into the legendary snake filled sand pit, Gordon prepares to go in for the kill....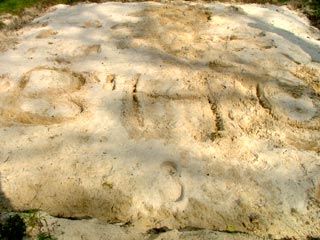 Before he left the area, the Gorilla inscribed the initials of his favourite website into the sand, what good taste!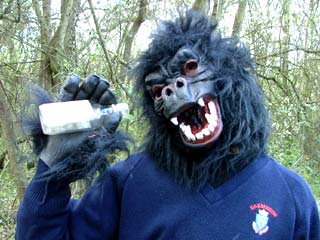 Living in Burgess Hill is taking its toll on poor old Gordon, he was found drinking from a Vodka bottle.