Residents Silenced At Burgess Hill Town Council Meeting
6th July 2023

|


Members of the public were left unable to ask questions at the full meeting of Burgess Hill Town Council this past Monday (July 3rd) with the 'Open Forum' portion of the meeting no longer being very 'Open'.

Before the meeting commenced,, Town Mayor Janice Henwood approached the public gallery to inform residents that only questions related to items on the agenda would be permitted. Residents remonstrated with the town's first citizen, but she reiterated the council's position.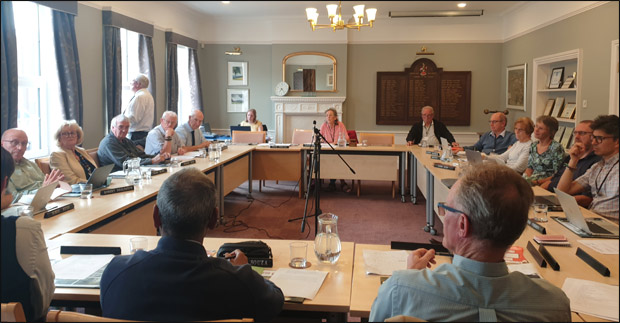 Mr Andy Stowe was one of a handful of residents who intended to enagage with the council at the meeting. Speaking to BHU about the debacle, he said:
"The Town Council meeting on Monday evening left me and other residents speechless, both figuratively and literally.

"The Council announced a new policy that only allows residents to ask one question in the open forum and only if it is relevant to the meeting agenda. Seeing as they control the agenda, it is effectively silencing the residents and preventing us from asking questions that are important to us.

"Maybe the Council would like to enlighten us on how exactly we can find out about items that are not on their agenda".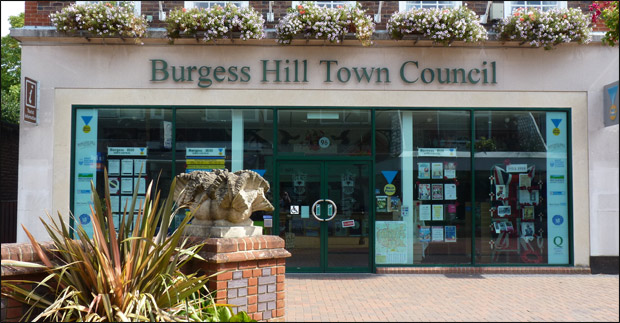 The stance taken by the council, now led by Cllr Richard Cherry (Lib Dem, St Johns Ward) is a massive departure from Cllr Robert Eggleston's regime from 2019-23 where all questions were welcome along with the ability to contribute to agenda items as they came up during the meeting.

It took a long time for the Liberal Democrats to rebuild the reputation of the Town Council having won control from the Conservatives in May 2019, but the vibe at the meeting this week was very much like things have gone back to an era that shouldn't ever be revisited.

If residents have made the effort to attend a meeting in person, then they deserve the respect of their elected representatives to be heard.

Hils Sharpe was another resident in attenance at Monday's meeting. A regular at the meetings for a number of years now, she said to BHU: "Hopefully we are not going back to the bad old days when we could turn up, but had to shut up"



New Town Council leader Richard Cherry is faced with an early PR disaster .

Also of interest is that Burgess Hill Town Council have stopped promoting the meetings of Full Council on their Facebook page, yet during 2019-23 it was agreed that all meetings were to be promoted on social media to encourage attendance by the public. The recent meeting of the 'Community Engagement' Key Area Group was ironically not promoted either.

Do newly elected councillors want to go down a slippery slope just a couple of months into their terms of office, or will they stand up to their leadership and do the right thing?

Local residents will be watching very closely.