Burgess Hill Cricket Club's 'Great Honour' To Face the MCC in Men's and Women's 'Double Header' This Sunday For Their 150th Anniversary
2nd July 2022

|


Burgess Hill Cricket Club have described this Sunday's games as a 'great honour' to be facing the MCC at St John's Park as both the Men's and Women's teams will be in T20 Action to mark the club's 150th Anniversary.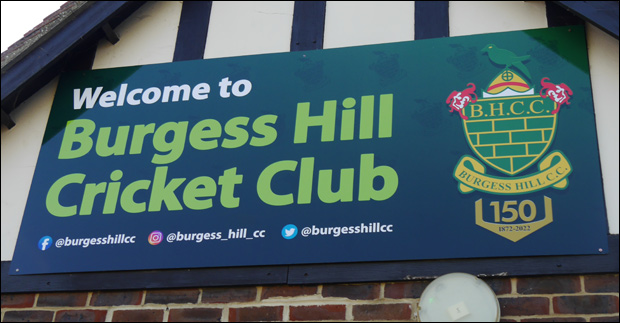 This is quite possibly the first time that the MCC are sending along a men's and women's team to celebrate a club's milestone anniversary.

The MCC are expected to bost many Sussex Premier League Cricketers in their side, including Chris Nash - who played a big part in Sussex Cricket Club's history, winning the County Championship in 2006 and 2007.

Schedule
11am : Menís first innings.
12.20pm : Womenís first innings
1.45pm : Lunch. kids and (big kids) can play cricket on the outfield
3pm Menís 2nd innings
4.20pm : Womení 2nd innings
6pm - Raffle and auction winners will be drawn and announced.
All timings are approximate.

Food and Refreshments
The Club bar will be open, serving Ridgeview Wine, all other alcohol and soft drinks.
FLIP - burgers and street food, will be at the park selling gourmet burgers

Women's team player Charley Hepburn had this to say ahead of the big game:
"Everyone on the team is really excited at the prospect of playing against the MCC Women's team. While we're a small part of the club's 150-year history, we have been given so much support since we started at BHCC and we're really looking forward to testing ourselves against what we expect to be a very experienced side.

"We see this game as a great opportunity to celebrate all who have been connected with the club over the years, while showcasing what we're trying to achieve moving forward. "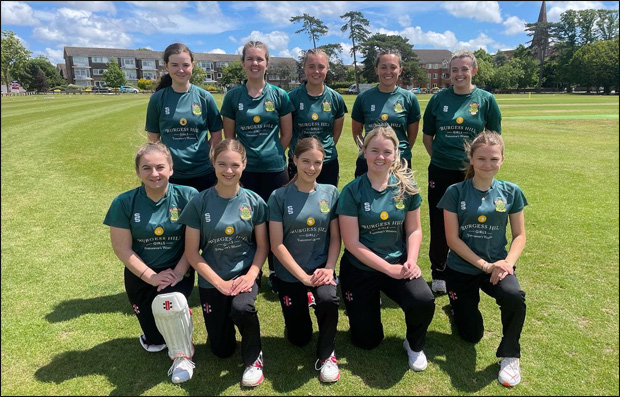 Charley Hepburn (front left) and the Women's team.
"For me, personally, my priority in a game of this magnitude will be first and foremost to ensure that our younger players are well supported while attempting to minimise any nerves. Playing in front of a very busy St John's Park crowd will be a new and exciting experience for our Women's players. We have quite a young team, so positivity and belief in each other will be key ingredients on the day. We want to encourage everyone to keep their approach to the game as simple as possible while still taking time to enjoy the spectacle of our anniversary game and express themselves on the pitch.

"We're very fortunate to have a really good group of girls involved within the team, well supported by our coaches. To have our 1st XI captain, Kevin Ramsay, and our overseas player, PJ, working with us every week has been a huge benefit to the team. So plenty of preparation has gone into the game as it's been on the horizon for a little while. I'm sure that with the experience of our senior players and the energy and enthusiasm of our youngsters we'll enjoy the game and hopefully do the club and our supporters proud!"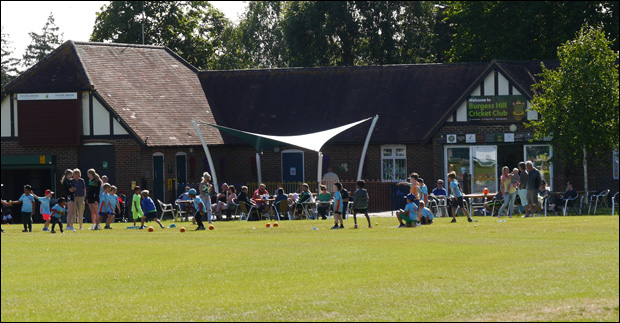 Charity Raffle
The club have put together an amazing raffle with a whole host of prizes supplied by local businesses, with particular hard work put in by the club's social team. Tickets can be purchased on the day of the game from the clubhouse. They are priced at £2 per ticket, or 6 for £10.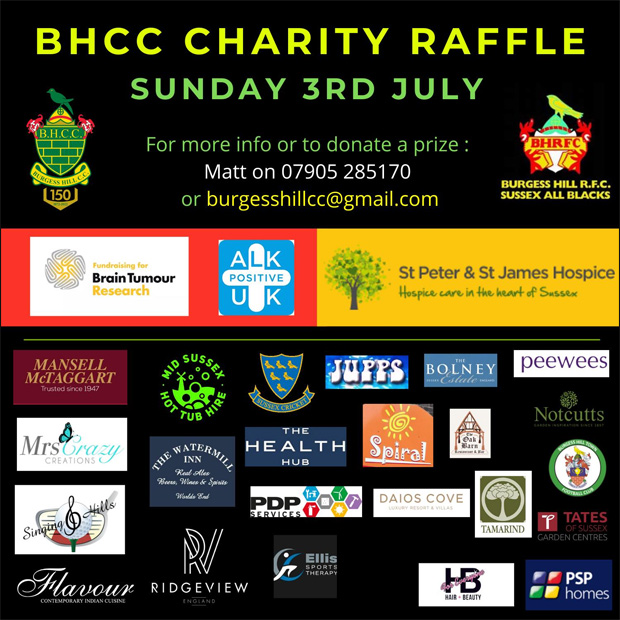 The proceeds will be split between St Peter and St James Hospice, Brain Tumour Reseach and ALK Positive UK - the latter two charities were supported by Jenny Weller of 'WellerFest' who sadly passed away earlier this year. Jenny was a member of Burgess Hill Rugby Club's Black Widows.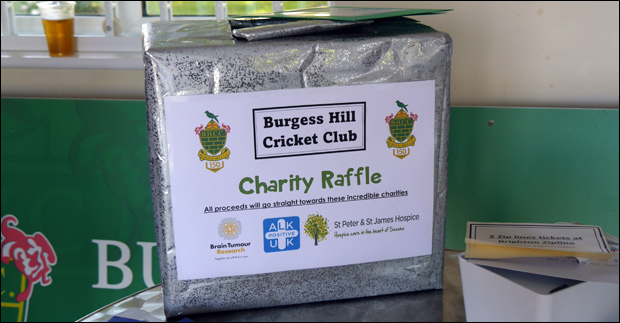 Charity Auction
New club sponsor Daios Cove Luxury Resort and Villas have donated a 5 night, half-board stay at 5-star Daios Cove (Crete) for up to 2 adults and a child - worth over £3000. This will be run as a slilent auction during the day with 100% of the proceeds being split between the three charities.. Click here for more information

Spread the word - Burgess Hill Cricket Club play the famous MCC this Sunday in St Johns Park in a double-header of T20 Cricket.