Burgess Hill's Covid-19 Commemorative Rainbow Bench Is Unveiled
5th July 2021

|


The NHS Social Care and Frontline Worker's Day took place on Monday 5 July, and Burgess Hill Town Council commemorated the national day of thanks and remembrance by unveiling a Rainbow Commemorative Bench in St John's Park, installed in collaboration with Mid Sussex District Council.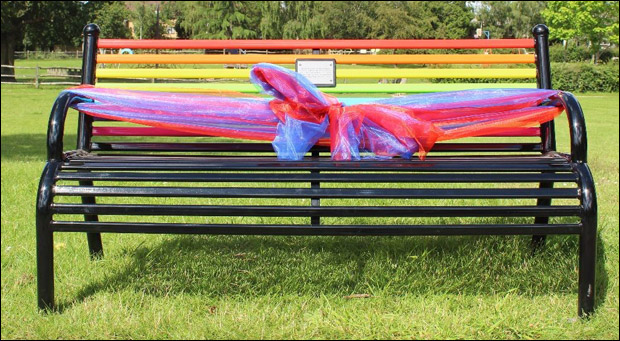 In attendance was the West Sussex Deputy Lieutenant Mr Andrewjohn Stephenson Clarke, the Chairman of Mid Sussex District Council Margaret Belsey, Burgess Hill Town Mayor Anne Eves, Leader of Burgess Hill Town Council Robert Eggleston, and representatives of Burgess Hill community groups and charities.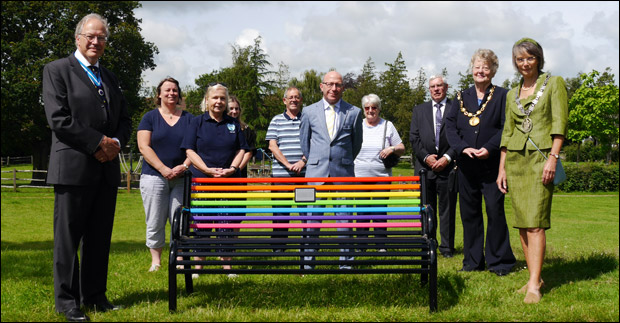 The ribbon was cut by Burgess Hill Town Mayor Anne Eves, who gave a speech thanking Burgess Hill's key workers, charity and community groups and volunteers for their contributions during the pandemic, and remembering those who have died of Covid-19.

The plaque on the Rainbow Commemorative Bench reads 'This bench commemorates and gives thanks to the Burgess Hill Community and in particular its key workers, charities and volunteers, who responded so magnificently and selflessly during the COVID-19 crisis'.




Burgess Hill Town Mayor Anne Eves said: "It was an honour to inaugurate the bench today in the presence of outside dignitaries and representatives of some of our most active and valued community groups. I hope people will enjoy using the bench: maybe it can become one of those 'happy to chat' benches."

Councillor Margaret Belsey, Chairman of Mid Sussex District Council said:
"NHS workers in Mid Sussex have always done tremendous work for the local community but the effort they have put in to help keep us all safe during this pandemic has been absolutely incredible. As a nation, we owe them all so much, and I'm profoundly grateful for their hard work, diligence and dedication to helping others, even in the most trying of circumstances.

"I'm delighted that we've been able to work with Burgess Hill Town Council to install a rainbow bench in St John's Park as a thank you to our key workers, charities, health professionals and volunteers for their magnificent and selfless response to the Covid-19 crisis."

The bench will be permanently installed by the end of July.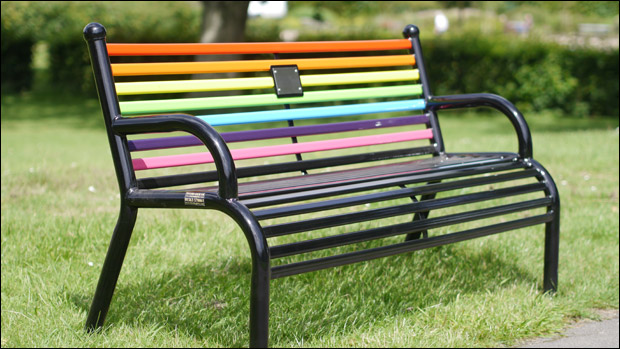 Spread the word! Burgess Hill's Commemorative Rainbow Bench has been unveiled.