Asbestos Discovery At Former Burgess Hill Library Delays Demolition Yet Again
30th January 2021

|


The never-ending saga of getting the former Burgess Hill Library demolished has a new chapter after even more asbestos was found on the site.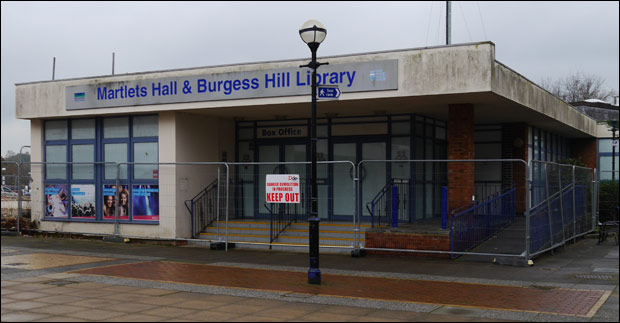 The Library was originally set for demolition in October 2020 and was expected to take 6 weeks to complete, but the project was delayed when Mid Sussex District Council discovered that they needed to obtain a hoarding license.

A revised date of 'by the end of December' was set, but that target was also missed - reportedly due to an external company being unable to work on site due to covid-19 safety reasons.

Cllr Robert Eggleston (Lib Dem, Burgess Hill) then gained some information from another source that the Library was going to be demolished by the end of March, but that date has now also slipped due to the asbestos discovery.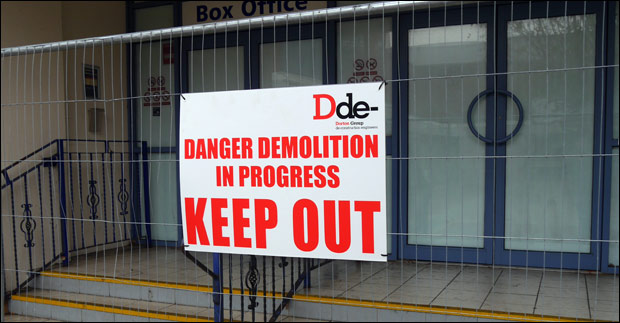 Speaking at the full meeting of Mid Sussex District Council on Wednesday evening, Cllr Judy Llewellyn-Burke said:
"The council have carried out intensive asbestos surveys and we've now found more asbestos. This was burried in a concrete slab and will carry a delay of several weeks - but it has no material affects on any other scheduled work streams in the Burgess Hill Growth area."

Cllr Eggleston said:
"Obviously it's disappointing when that happens, particularly a site in the town centre - which we all know has been an eyesore for quite some time"

When asked for a new completion date, Cllr Judy Llewellyn-Burke said:
"I've been told it's a three or four week delay, so I would assume April. I've only had the email about it today and I'd like to ask a few more questions, so please don't hold us to that."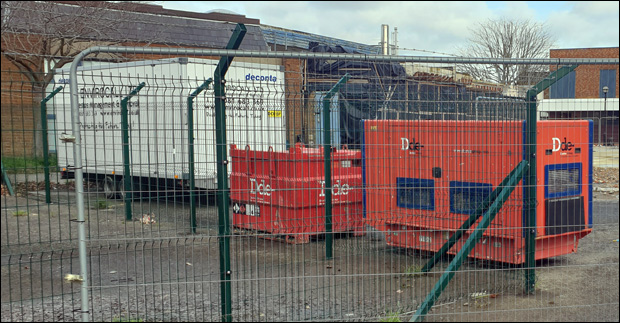 New equipment was brought on site in mid-January, including a large unit from 'Deconta UK' who specialise in air filtration during the asbestos removal process.

Thoughts now turn to how much more is the process going to cost? The Martlets Hall demolition went significantly over-budget and it's still not been revealed just how much NewRiver Retail are going to be contributing. Originally, MSDC 'hoped' NewRiver would pay for all the demolition costs, then it was mentioned it may be a 50/50 split.

Let's just hope that NewRiver do still end up using this land for their redevelopment of the Martlets Shopping Centre. The public will go rightfully mad if they don't.

Speaking of NewRiver, Cllr Llewellyn-Burke said that MSDC are still waiting to hear from the shopping centre owners as to when they are going to proceed with the scheme - which they were granted planning permission for last year.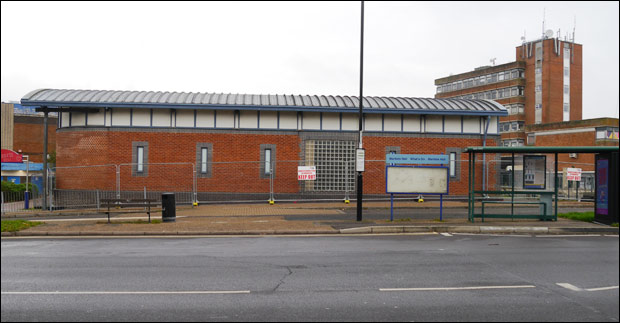 Spread the word, the demolition of the former Burgess Hill library is delays yet again due to another asbestos discovery