NewRiver Win Permission For Three Floors Of Apartments Above Iceland
1st January 2021

|


NewRiver Retail have been granted planning permission to add two additional floors to 60-64 Church Walk in order to create 15 apartments - 11 months after first submitting the application.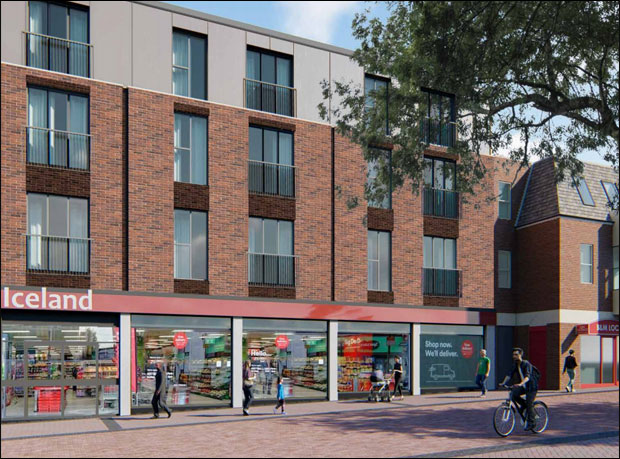 The delay was due to the applicants revising the design in August 2020. The approved scheme is pictured above and the original design is below.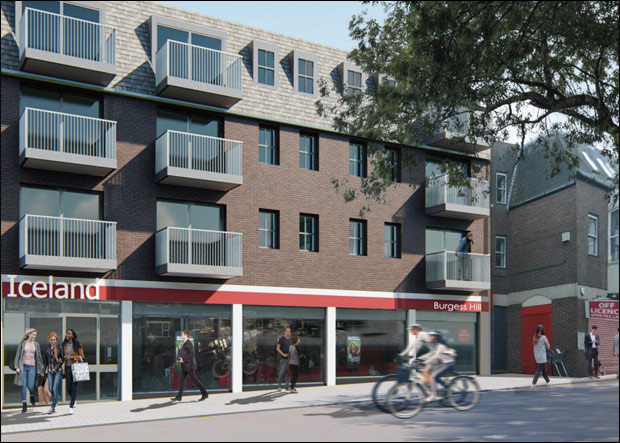 NewRiver own the freehold of the building which is currently home to Iceland. The second floor had been touted as a possible location for a gym or offices, but neither materialised.

This project is part of NewRiver's national strategy to increase the value of their estate by adding residential to existing buildings where possible.

There will be three 1-bedroom apartments and twelve 2-bedroom apartments. A communal garden and decked area will be available on the first floor.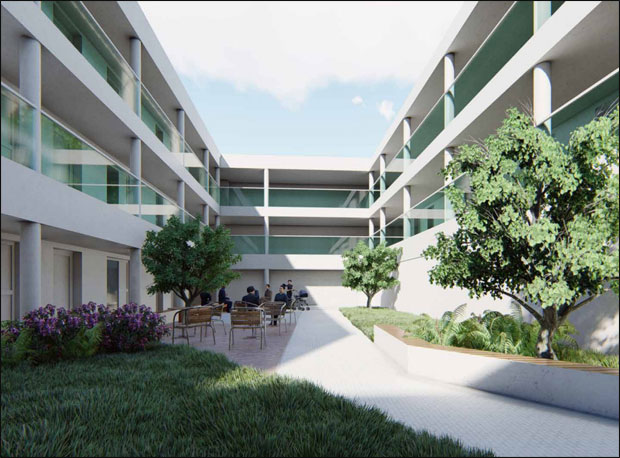 The scheme does not provide any car parking spaces - planning rules allow for this due to its location right in the town centre and within walking distance of various public transport links. Generously, 12 cycle parking spaces will be be provided at the rear of building, so that's alright then!

Another disappointing factor is how no 'affordable' housing is being provided as part of the devleopment, but a condition for the approval was for NewRiver to make 'a commuted payment in the sum of £126,000 to be paid in full at start on site in lieu of 2 x 2 Bed units of affordable housing'.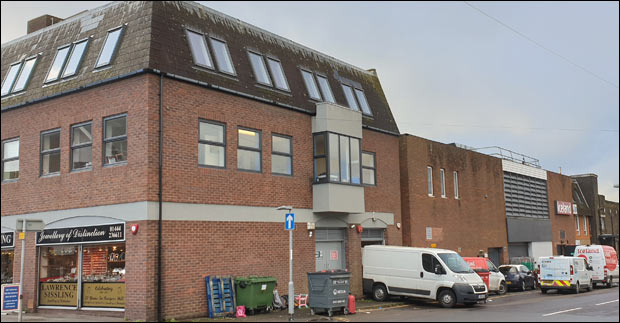 The rear of Iceland (right) will look very different with two more floors attached.

Some residents will be frustrated that NewRiver's next bit of development work in the town will likely be this project and not the revamp of the Martlets Shopping Centre which has been waiting years to commence - if you don't count the relocation of the library.

For more information on the approved application for the Iceland building, look up reference DM/19/4077 on the MSDC Planning Portal here


Spread the word! NewRiver have gained planning permission for 15 apartments above Iceland.