Storm Dennis Causes Flooding And Damage In Burgess Hill
24th February 2020

|


Storm Dennis left his mark on Burgess Hill last weekend as heavy rain and winds of 70mph caused flooding and damage to the town.

I'm writing this a week late good readers, but I wanted to have something published on the website for historial purposes. A few things in town made me chuckle, like our new outdoor swimming pool....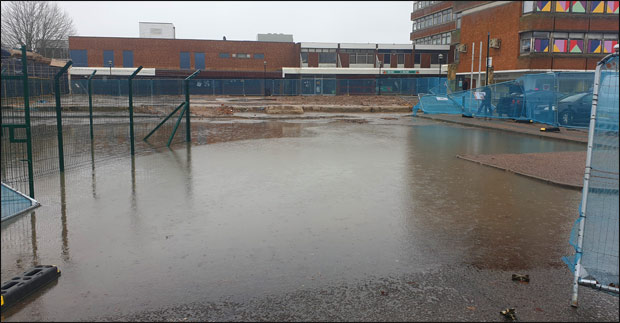 This is the site where the Martlets Hall once stood - until a few weeks ago - it's supposedly going to be used for more car parking until NewRiver Retail actually start to build Cineworld. Maybe the council should consider doing nothing to the site and running it as a lido.

This video embedded on the Burgess Hill Uncovered Facebook Page gained an organic reach of 11K+



There's no justice in the world, as storm Dennis hit the wrong target. This was the sight that greeted shoppers outside WH Smith at the very much alive Market Place Shopping Centre....




If a sign for the Martlets had sustained damage, we'd have found it funny, quipping how the storm was helping to progress the redevelopment free of charge!

There was also significant flooding on Jane Murray Way outside B&Q which led to the road being closed for a period...



Water was also flowing from a drain opposite the industrial units on Victoria Road. I hung around to get some good video footage as a 4x4 had just gone by and splashed water everywhere, sadly a repeat was not forthcoming, so here's a static picture without any moving motor vehicles. Sorry!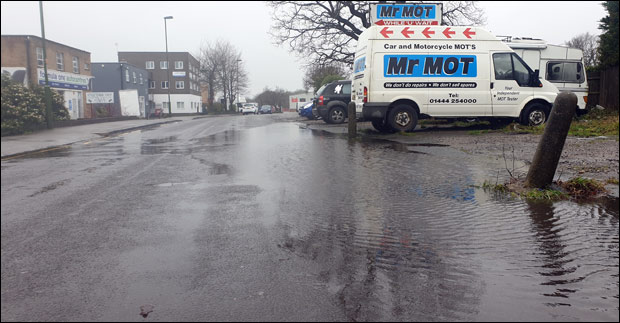 So yeah, that was Storm Dennis. This piece won't win any reporting prizes.


Spread the word! Storm Dennis Left His Mark On Burgess Hill

Got an opinion on this story? Leave a comment below.....
Did your property fall victim to Storm Dennis?