Marie Curie Win Burgess Hill's Best Dressed Christmas Window Competition
25th December 2020

|


The Marie Curie charity shop have scooped the award for the 'Best Dressed Christmas Window' from Burgess Hill Town Council in the national category.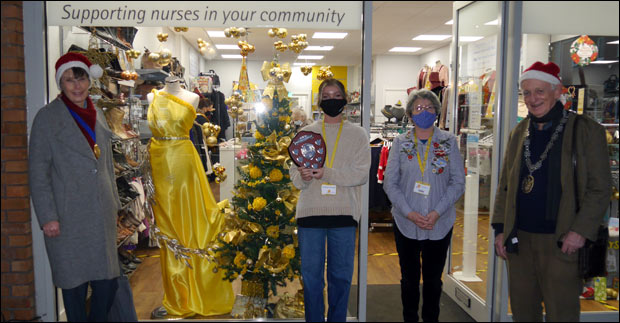 Assistant manager Holly Pattison was responsible for dressing the window. She talked to us about her creation:

"The inspriation was 'Light into darkness' which is what the Marie Curies nurses bring when they tend to their patients.

"We knew we wanted to do a dress and we always see the Fabric Shop window looking so beautiful, so we decided to go down and speak to them and ask if they could give us some of their material to use and they said yes, so that's really really good!

"As it's Marie Curie, we really wanted to do the daffodils and to make it bright and glowy - just because it's very gloomy down the town at the moment with everything that's going on, so we wanted it to be bright and cheerful."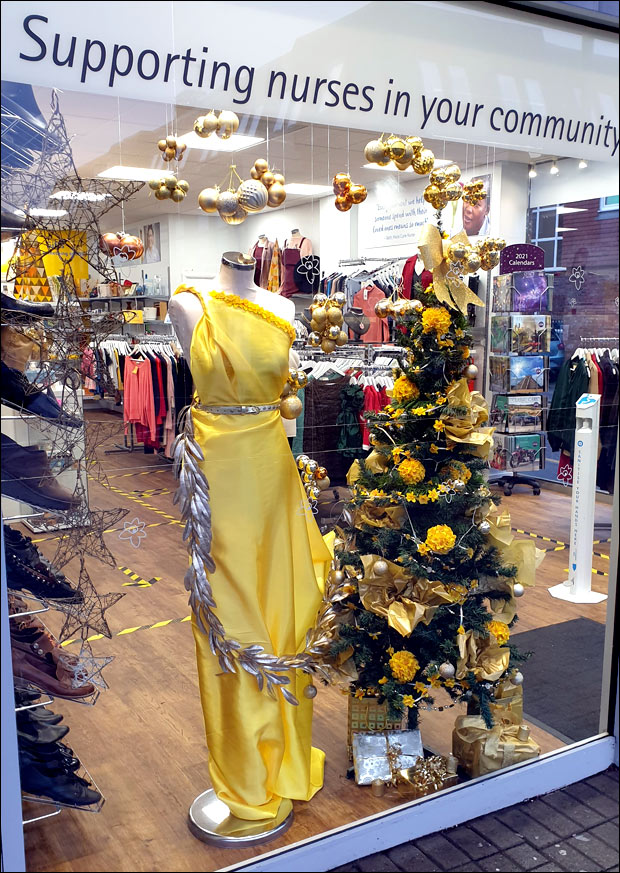 Pauline White - Shop Manager for 14 years, said:
"We were just blown over and so, so surprised and over the moon, we didn't expect this. It's lovely to send the news onto our head office where the nurses will get to hear that we were recognised for their efforts - as that's what this is really all about."

Pauline was very keen to also give her thanks to the shop's volunteers for without them, Holly wouldn't have the time to have planned and executed such a wonderful display.

Planning for the shop's 2021 Christmas display will begin next Summer with Holly keen to have the Charity's name etched on the shield for a second time!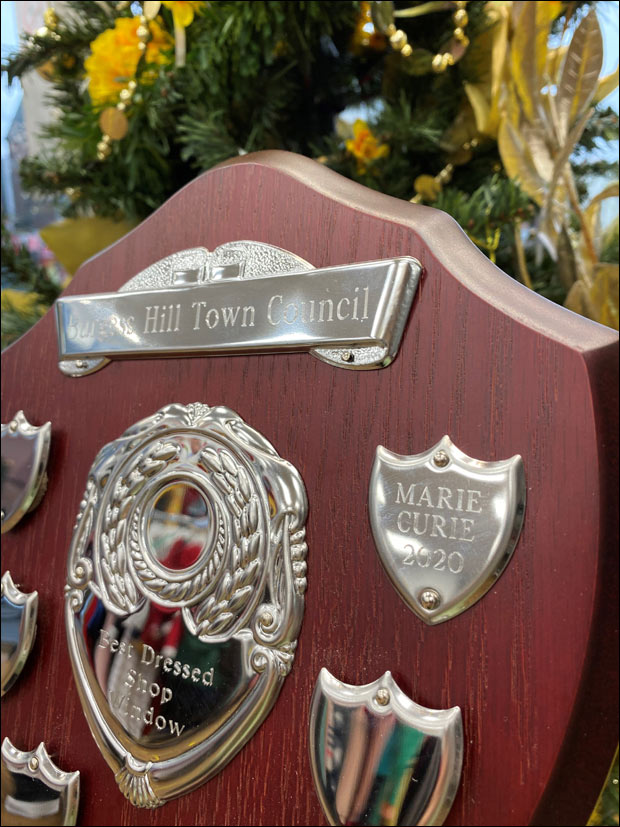 Deputy Mayor Anne Eves was one of three judges. She said of the winning display:
"I liked the optimism of the Marie Curie window: the symbolic daffodils are 'merry and bright', and give us hope that spring is round the corner, in this dark & bleak midwinter. The marrying of the yellow dress and the matching Xmas tree worked well".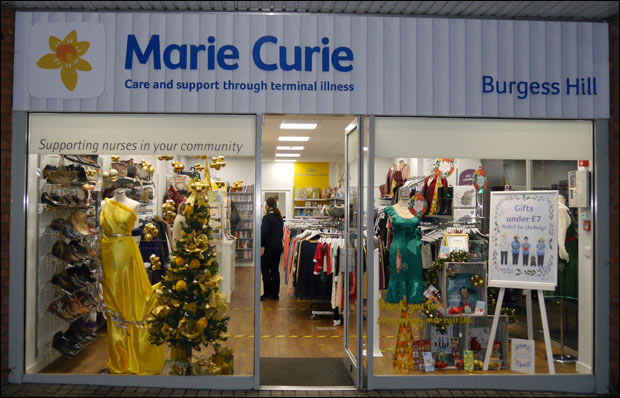 Spread the word! Marie Curie have won Burgess Hill's Best Dressed Christmas Window Competition