Christmas Pop-Up Event Held In Burgess Hill Town Centre
19th December 2020

|


Burgess Hill Town Council organised some festive entertainment in the town centre on the final Saturday before Christmas as part of the 'Bridge the Gap' project.

Hampered by Covid-19 regulations, the modest event featured DJ Graham Meeres (known for his 24-hour NHS Kitchen Rave fundraising event) who played a mix of 70s, 80s and Christmas hits throughout the day.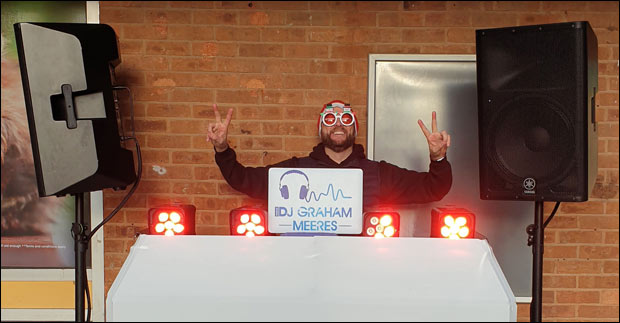 Also in attendance was Father Christmas and his sleigh - courtesy of the Rotary Club. Children were able to get photos and have a chat with Santa at a time when Grottos are pretty much non-existant in these parts thanks to the pandemic.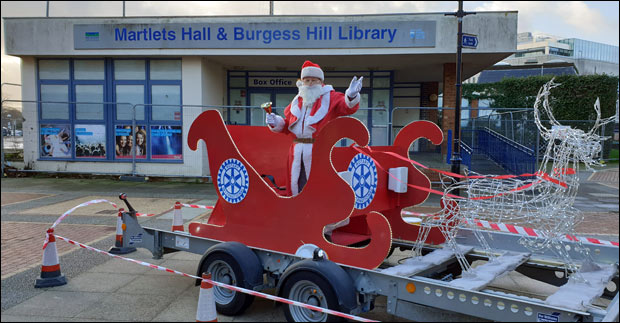 Hot food and drinks were provided by Mama Bars , they did some cracking bratwurst!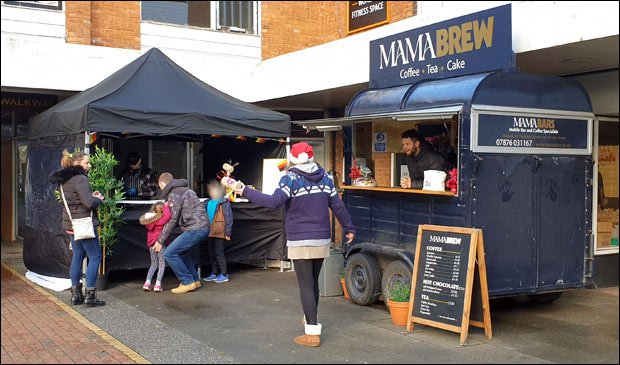 'The Kiln' - featuring their new signage - was open to the public to come and learn more about the project and provided an opportunity to buy some of their Christmas crafts. Also in attendance were representatives from the Burgess Hill Repair Cafe.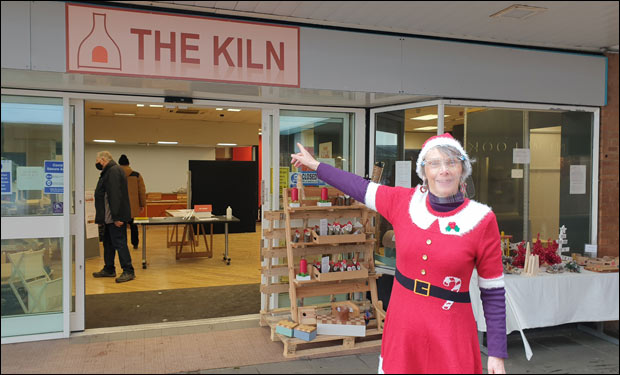 The Mid Sussex Brass Band performed a number of Christmas songs at the bandstand on Church Walk.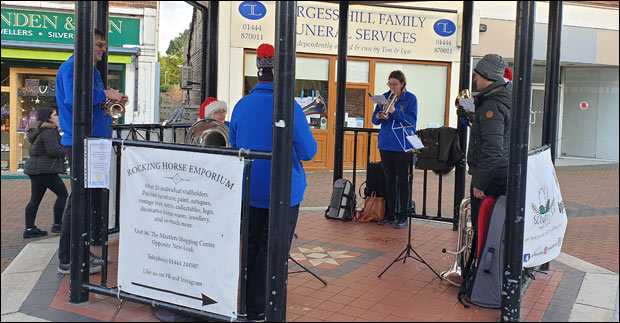 All being well, an expanded 'last Saturday before Christmas' event will be organised for 2021 in addition to the usual Christmas Light switch-on extravaganza that takes place in late November.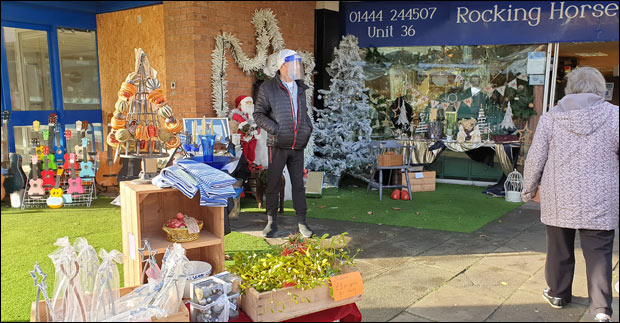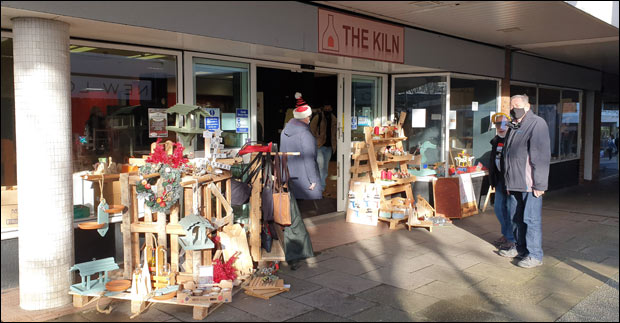 Spread the word! A Christmas pop-up event was held in Burgess Hill Town Centre