Dates & Routes For The 2020 Santa Sleigh Tour Of Burgess Hill Have Been Announced!
4th December 2020

|


Santa has announced the dates of his 2020 Sleigh Tour of Burgess Hill.

Once again, the Burgess Hill Rotary Club and Burgess Hill Round Table have come together to escort Santa around the local neighbourhood while hoping to raise some money for their respective causes and projects across 13 nights in the town.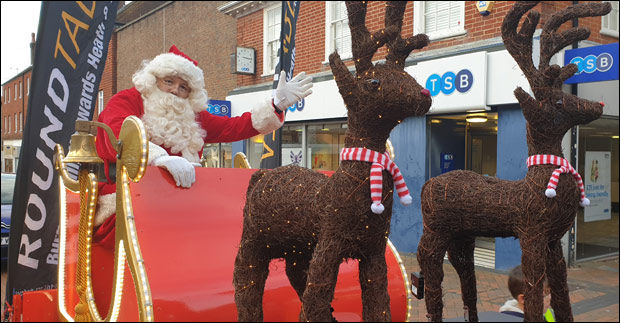 Due to Covid-19, the Burgess Hill and District Round Table will not be knocking on doors this year, instead, those who get some joy out of seeing Santa on his travels are requested to make a donation online or via text.


BY TEXT*:
To donate £1, text RT95 to 70201
To donate £3, text RT95 to 70331
To donate £5, text RT95 to 70970
To donate £10, text RT95 to 70191
* Fundraising, payments and donations will be processed and administered by the National Funding Scheme (Charity No: 1149800), operating as DONATE. Texts will be charged at your standard network rate. For Terms & Conditions, see www.easydonate.org
Collection buckets will still be available, but only one member of the household should approach Santa's 'Elves' to make a donation.

Tour dates:

Saturday 5th, Sunday 6th
Monday 7th, Wednesday 9th, Thursday 10th
Saturday 12th, Sunday 13th
Monday 14th, Wednesday 16th, Thursday 17th
Saturday 19th, Sunday 20th
Wednesday 23rd

Full Route List Here

Here's the roads Santa will be visiting on the first night of his tour on Saturday 5th December:




Route Website: http://www.burgesshillsanta.org.uk/
Santa Tracker: http://www.burgesshillsanta.org.uk/tracker.html
Facebook: https://www.facebook.com/burgesshillsanta/


Spread the word! Santa has announced his 2020 Sleigh Tour of Burgess Hill dates