Martlets Hall Demolition Featured On TV's 'Scrap Kings'
20th October 2020

|


The demolition of the Martlets Hall in Burgess Hill town centre was the surprise main feature on an episode of 'Scrap Kings' which aired on the QUEST TV channel in September.

A 44 minute episode titled 'The Final Curtain' was the eleventh episode of season three and is available to watch On-Demand on the DPlay website here: https://www.dplay.co.uk/show/scrap-kings/video/the-final-curtain/EHD_301595B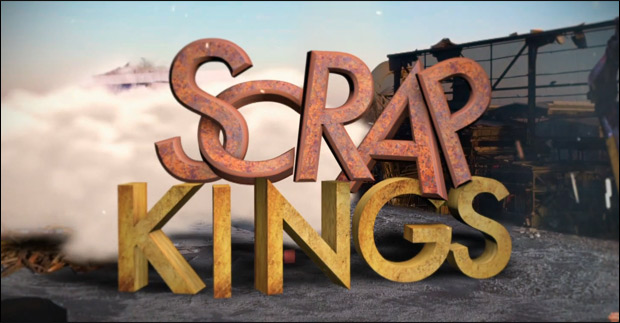 Rob Collard Demolition were the featured wrecking crew who set to work on bringing the hall down - the second company used to carry out the work after asbestos was found in the building. The project's budget doubled as a result.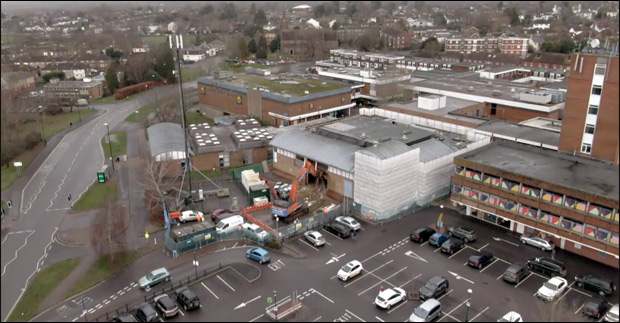 Somewhat irritating during the program was the delight of the crew on discovering large metal beams that they could sell on for profit. They also celebrated that some of the metal was made of aluminum, which nets them even more money!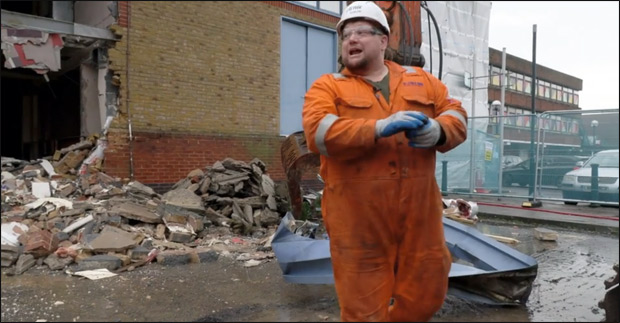 With the demolition being funded by the tax-payer, the demolition crew making extra cash is not what we want to hear about!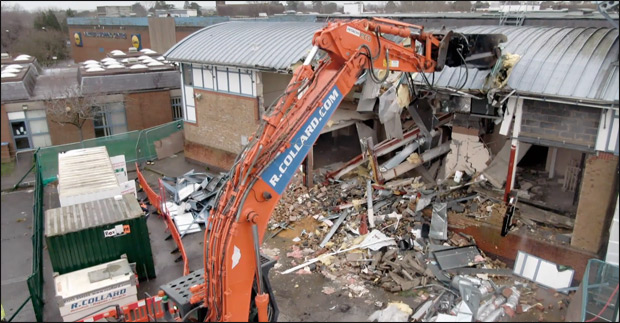 There was a fun cameo from legendary Oakmeeds Music teacher Mr Mike Wood, who appeared with his Wilbury Jam bandmate Nick Forest, to play a little song while the hall was being reduced to rubble.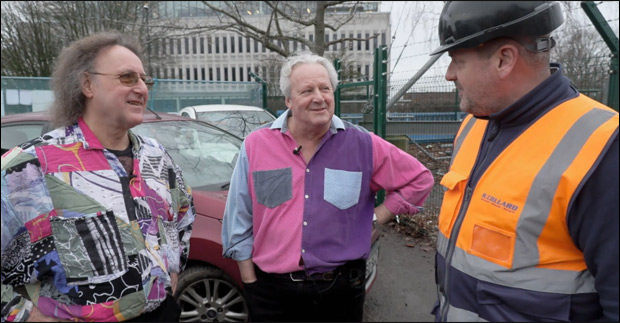 Watch the full episode On-Demand on the DPlay website here: https://www.dplay.co.uk/show/scrap-kings/video/the-final-curtain/EHD_301595B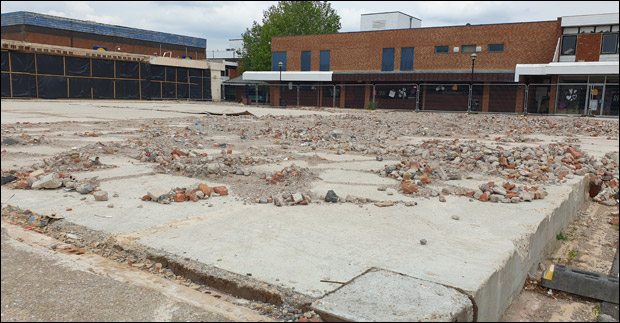 Spread the word! The demolition of the Martlets Hall featured on TV's 'Scrap Kings'.