Kings Weald Community Centre and Public Open Space Takes Shape
17th August 2020
The new community centre and public open space at the Kings Weald development at the former Keymer Tiles site in the east of Burgess Hill is finally taking shape.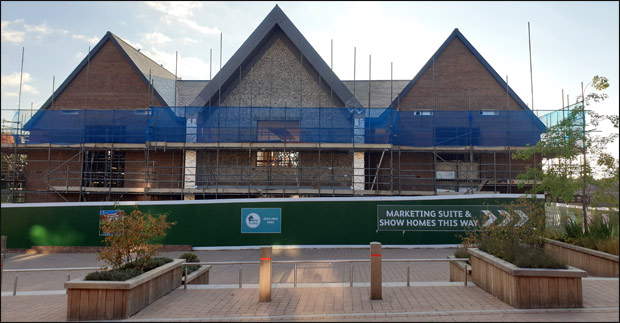 Forming part of phase two of the 475 home development, the shell of the community centre has been in place for quite a while, but unsurprisingly, its completion is well down the pecking order compared to the homes that have been built and sold already!

In fact, the reserved matters application for phase 2 of the Keymer Tiles site redevelopment was approved way back on 27th January 2017! In that time, the new CoOp - located just a few yards from the community centre - has been open to the public for quite a while.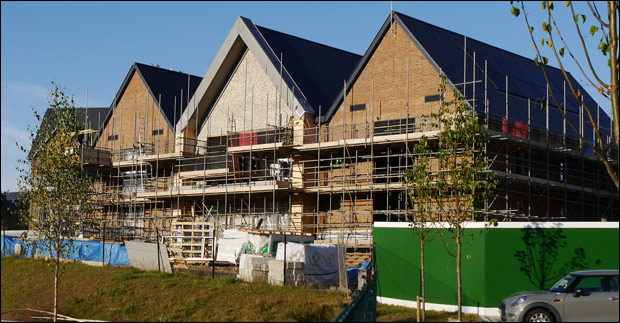 The rear of the community centre

The community building will feature a 17.5 x 10 metre sports hall, a kitchen, cafe, creche, male, female and disabled toilets. The first floor will be a viewing gallery for the sports hall. There's also two meeting/function rooms, more toilets and a balcony.



The masterplan for the public open space

The public open space will consist of a grass sports field, a multi-use games area, mini soccer pitch, a playspace with various fitness and play equipment, some ponds....and an orchard!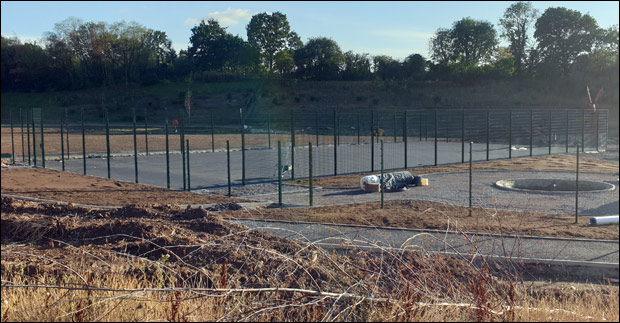 The multi-use games area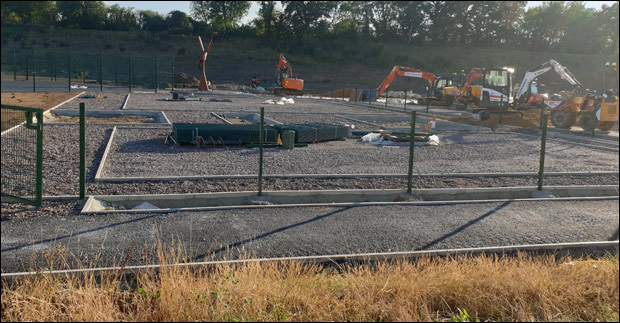 This will be the children's play area.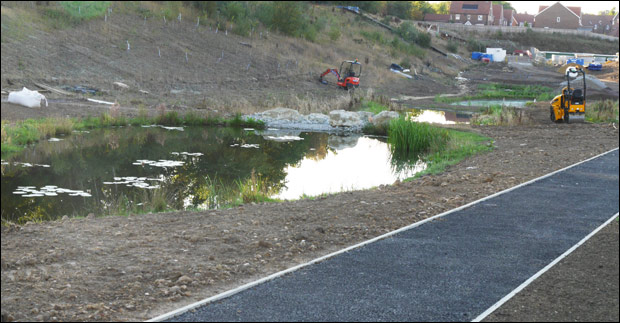 Here's the row of ponds.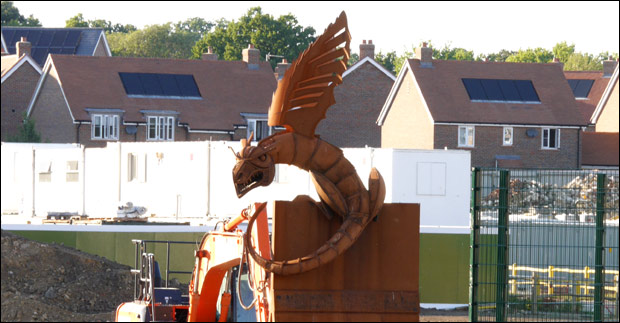 There's even a 'Wyvern' dragon statue keeping watch over the multi-use games area!


Planning References:

DM/16/2718 | Reserved Matters application in respect of outline planning permission for the erection of 170 new dwellings and apartments with associated infrastructure including a community building, health centre, retail space and a community park with formal and informal sports areas for Phase 2 of Keymer Tile Works site. | Keymer Brick & Tile Co Ltd Nye Road Burgess Hill West Sussex RH15 0LZ

09/03697/OUT | The remodelling and stablisation of the site to support the development of land to provide a sustainable new community comprising 475 dwellings with associated infrastructure, including new vehicular access onto Kings Way, Wyvern Way and Curf Way, and community leisure facilities. | Keymer Brick & Tile Co Ltd Nye Road Burgess Hill West Sussex RH15 0LZ




Spread the word! The community centre and public open spaces are nearing completion at the Kings Weald