Eat Out To Help Out - Discover A New Favourite Dish In Burgess Hill
9th August 2020
Week two of 'Eat Out To Help Out' is about to commence and it's a great opportunity for people to visit venues, perhaps for the very first time, or to try out a dish they may not usually go for.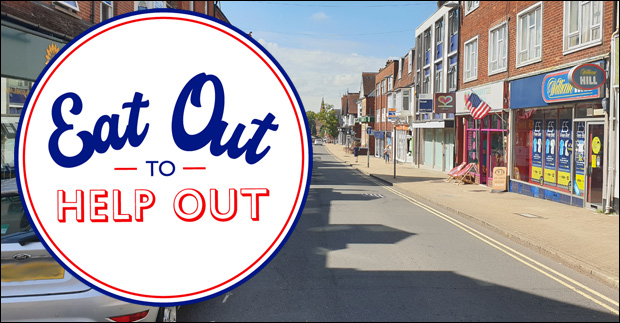 There's mixed opinion on the scheme, with some against adding to the government debt pile, but for businesses in the hospitality sector, it's a chance to gain new customers and to get some money coming in again as people get back into the swing of being able to dine out once more.

It would be interesting to know however, if businesses are now much quieter on Thursday-Sunday, thus negating the potential uplift in trade?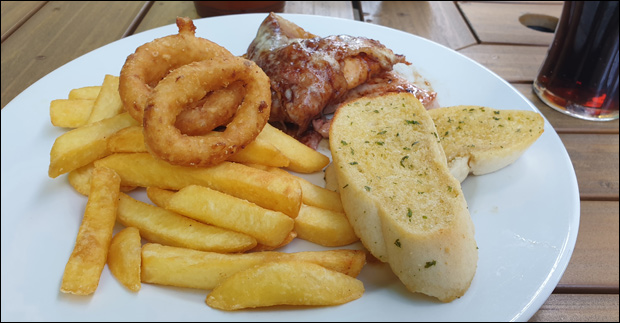 'Signature' Hunters Chicken - enjoyed by your reporter at the Railway on Wedneday

Anyway, here's what you need to know......


Key Eat Out to Help Out rules
50% off food and drink at participating restaurants
£10 per person limit to discount
Alcoholic drinks and service charge not included
Only applies to people ordering food to eat on site
Applies only on Mondays, Tuesdays and Wednesdays in August
Can be used as often as you like on those days
Automatically applied at the till, no voucher needed
Participating Businesses
Bangkok Brasserie
Beefeater (The Acorn)
Block and Gasket
Buon Appetito
Caffè Nero
Costa Coffee
Flavour
Home Coffee House (@ Kings Church)
India Garden
KFC
Lemongrass
Lynne's Cafe
Masala Club
McDonald's
The Oak Barn
On The Park Cafe
The Railway
Spiral
Superfood Goddess (@ The Mercantile Adventurers)
Taza
Wetherspoon
What I Ate/Drunk In Week 1
Your reporter didn't go crazy in week one, taking advantage of the scheme just twice. Tuesday lunchtime saw the BHU bodyguard and myself check out Home Coffee House at the Kings Church - where I enjoyed an amazing cheese and ham toastie made from sourdough bread. The cheese and ham used was top notch!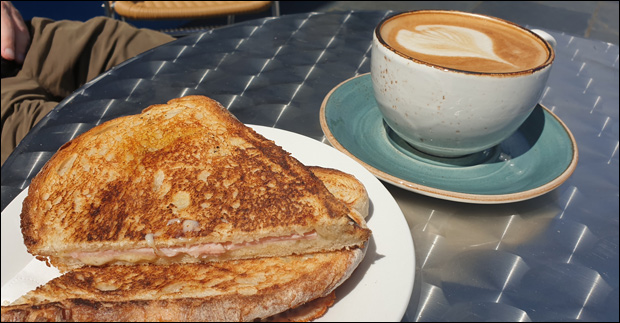 We both enjoyed a latte, although the bodyguard insisted on oat milk....whatever that is. I had a splash of caramel syrup and an additional sugar in my beverage. The barista did some lovely 'art' with the milk, revealing she was trained in-house. This is a venue I'll go back to in the future, for sure.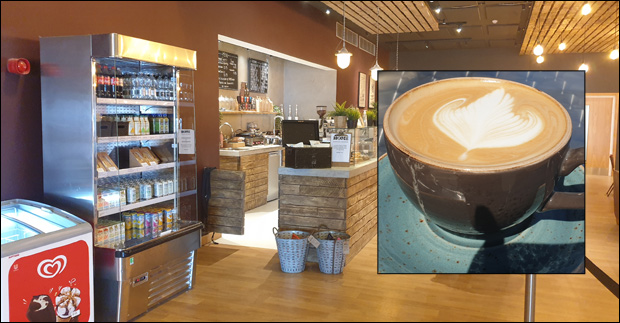 On Wednesday, my two 'top secret' dining partners and I ventured to the Railway (Greene King) where I had 'signature' Hunters Chicken and a pint of Coke. With such bargin prices, I also pushed the boat out and had an Ice Cream Sundae which featured caramel sauce and chocolate cookie pieces. A very satisfying meal indeed.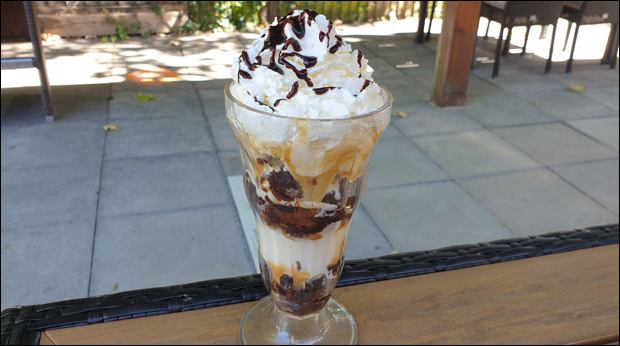 The Railway isn't a new venue to me, but it does provide outside dining - which is good if you're going out with 'covid conscious' old people.

Payment transactions were without any issue at both venues last week. Just be sure to tell them how many people you are dining with to ensure you get the maximum discount entitlement.

In week 2 I'll aim to try out some more venues that I've never been to before, like McDonald's.... just kidding.

Follow our dining exploits on Instagram, as pictured below....


Spread the word! Eat Out To Help Out is in full swing in Burgess Hill

Got an opinion on this story? Leave a comment below.....
Where will you be visiting during this scheme? Do you recommend any particular dishes for people to go and try?