Pop-Up Art Exhibition Opens In Burgess Hill Town Centre For One Week
26th July 2020
Burgess Hill Town Council have teamed up with The Burgess Hill Artists to organise a pop-up art exhibition as part of 'Bridge The Gap' to bring more people into the town centre.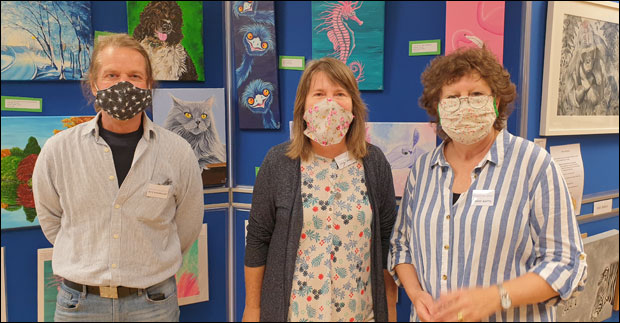 Artists Peter Bainbridge, Jayne Crow and Annie Watts

The exhibition opened on Saturday 25th July and will run through until Saturday 1st August. You can see the work of local artists by visiting the former Argos unit in the Martlets Shopping Centre, each day from 10am-4pm.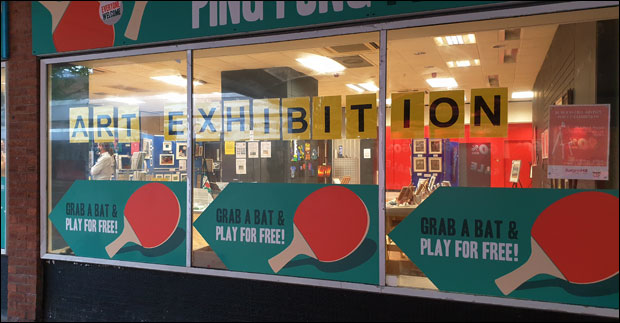 Framed original pieces of art, prints and greetings cards are all available for purchase.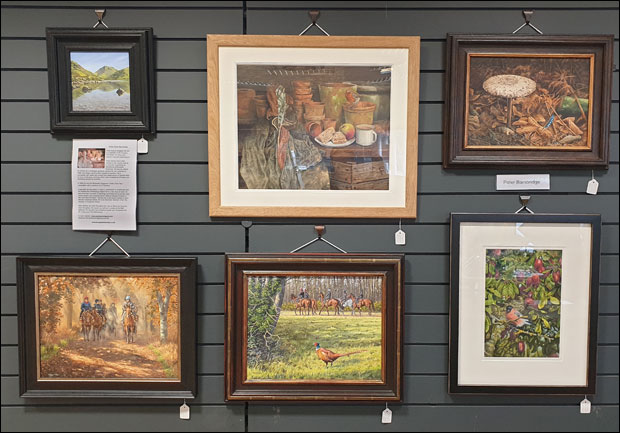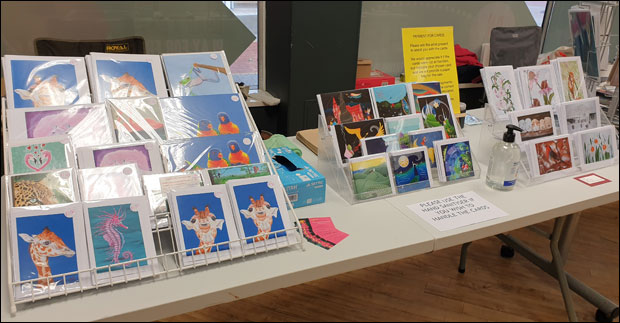 Burgess Hill Uncovered went along on the opening morning to meet with oganisers Jayne Crowe and Annie Watts and had a tour of the exhibition in this video...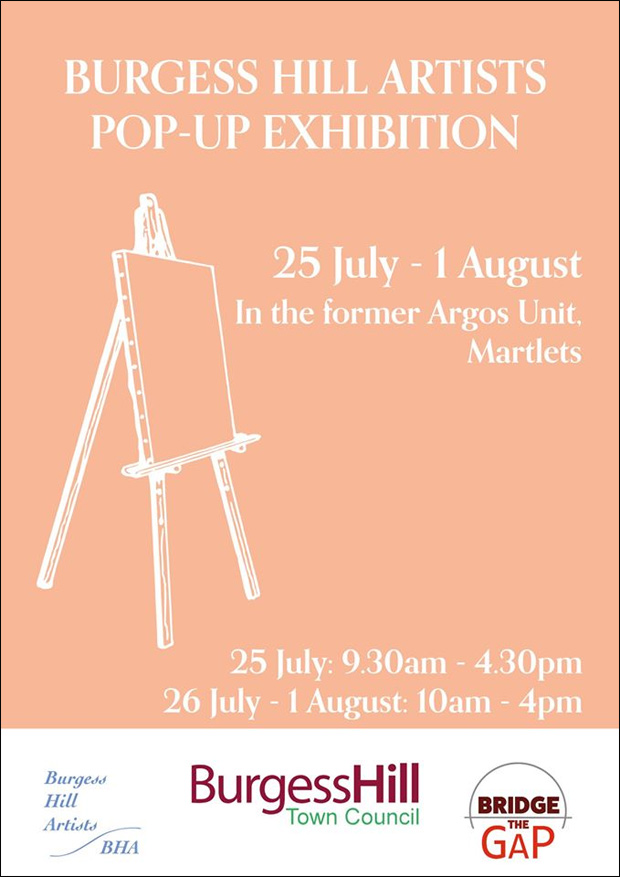 Spread the word! The's a pop-up art gallery in Burgess Hill town centre

Got an opinion on this story? Leave a comment below.....
What do you think of the pop-up gallery? Is it a good way of getting more people to visit the town centre?