Groundsman's Delight As Cricket Will Be Played In St Johns Park This Summer
15th July 2020

|

The efforts of Burgess Hill Cricket Club's groundsmen have not been in vein this Summer after the government announced last week that recreational cricket can resume.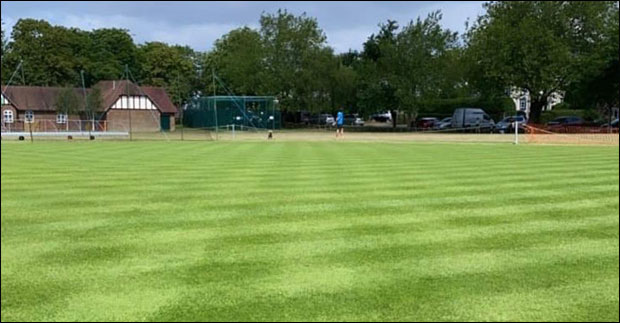 Following remedial works in the Autumn - where the square gets stripped back and reseeded - the club regularly rolled the square over the Winter and since the Spring they've had to continue the upkeep ahead of being given a start date from the ECB - which may never have come.

Groundsman Phil Wickwar said that it would take a few weeks to prepare the pitch for matches and expects senior cricket to commence at St Johns Park on Saturday 25th July.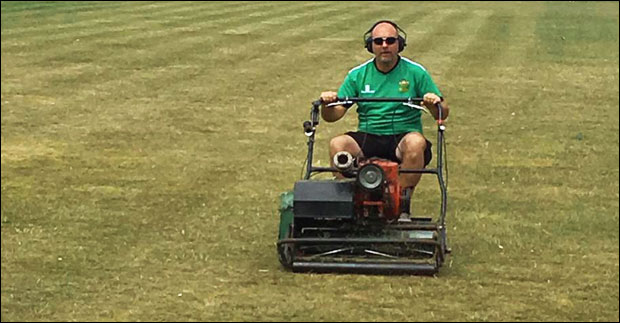 'When lockdown kicked in, the weather was unbelievable, so we were cutting twice a week and watering three times a week between myself and our head groundsman Ian (Plummer), so during lockdown, we were out here on our own 4 or 5 times a week to keep it up to scratch." said Phil

"It was diffcult not knowing (if or when cricket would resume) as we didn't want to over-prepare the pitch, cutting a pitch down (ready for play) only for it to go to wrack and ruin. We just had to keep maintaining it and wait for that start date that we've now got. So now we can start preparing two or three pitches to get cricket going"

And the reaction when the club heard the news that recreation cricket could resume?

"Oh it was brilliant, to put the hard work in to get the rewards, to see the square and the club be used again for actual matches, it something to really look forward to."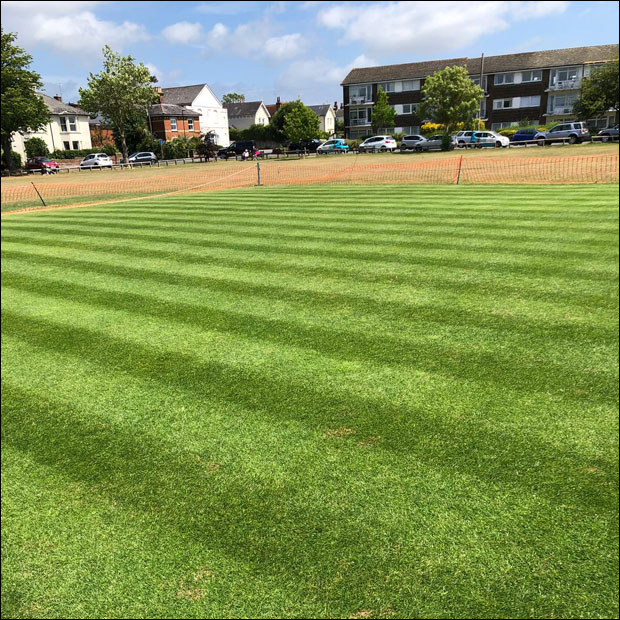 The cricket club are responsible for maintaining the 'square' but Mid Sussex District Council are responsible for the outfiled at St Johns Park, which is described as being 'below-par' and could be a stumbling block if the club's first team push for another promotion over the next few season.

There are many uneven areas which can lead to unpredicable ball behaviour for fielders and a lot of patches are bare of any grass which isn't ideal for diving about.

The club are working with the council to try and improve the conditions, but it will take an injection of money from somewhere.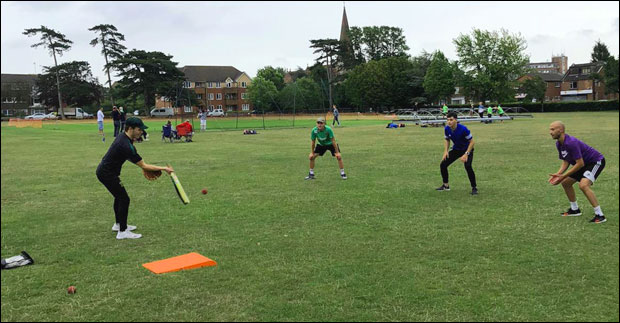 The goverment's announcement led to an influx of messages of excitement and banter starting up among the players in their Whatsapp group. 'Orders of new floppy hats were flying!' acccording to Phil.

The seniors resumed training last week ahead of away fixtures this weekend against West Chiltington for the firsts and thirds. The fourths have a 'home' friendly against Hurstpierpoint thirds at Whitemans Green, Cuckfield.

The full fixture calendar for all the teams at BHCC can be found here:
http://burgesshill.play-cricket.com/website/web_pages/22040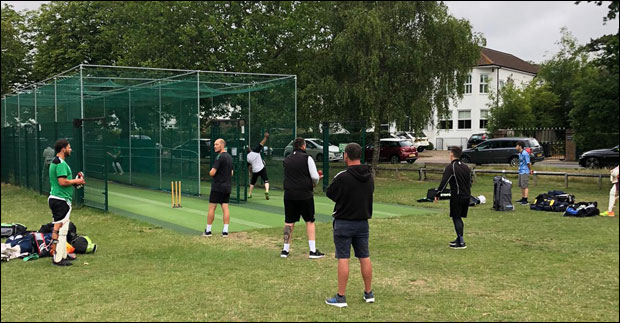 Spread the word. Recreational Cricket will resume at St Johns Park

Got an opinion on this story? Leave a comment below.....
Will you be popping down to St Johns to watch a bit of cricket this Summer?