MSDC Cabinet Agree To Former Burgess Hill Library Demolition
7th July 2020

|


Mid Sussex District Council's leadership team have set out their commitment to clear the former Martlets Hall and library site as quick as possible - following pressure from Burgess Hill's district councillors.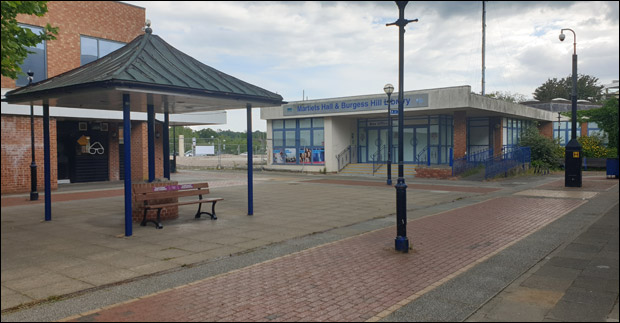 At the meeting of the Cabinet on Monday afternoon (6th July) Peter Stuart, head Corporate and Resources presented a report which explained that MSDC would have taken down the old Library at the same time as the Martlets Hall had it not still been occupied.

Mr Stuart said that MSDC was now in a position to take the demolition of the Libary building forward , 'effectively' using the same team who 'so successfully' demolished the Martlets Hall.

MSDC will be having some very intrusive asbestos surveys carried out on the site before they commit to a contract - this after the demolition of the Martlets Hall unearthed asbestos deep within the building.

Mr Stuart explained how the contract will state that the whole site will need to be cleared into a 'pavement-like condition' with no rubble or dust remaining.

The revised costs for this 'quickest and cheapest' way to demolish the building are expected to come before the cabinet at their next meeting which is not scheduled until September 14th.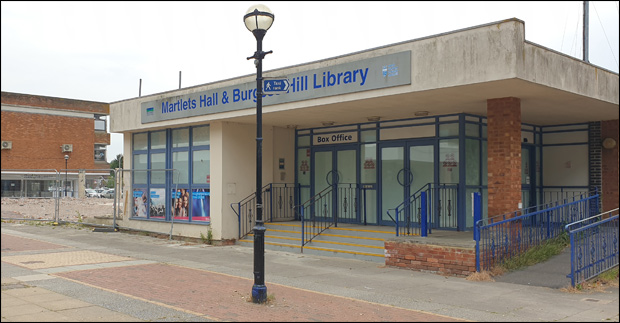 Deputy Leader Cllr Judy Llewellyn-Burke proceeded to give a history lesson of the site and the original demolition timeline which would have seen it turned into a car park. She said that the threat of COVID-19 impacting on the country was apparent at the end of January but that the intention was to always demolish the disused library.

The deputy leader was keen to stress that discovery of further asbestos beyond the inital survey would lead to delays with the council having to adhere to regulations and to keep people safe.

"I'd like to see this project go ahead, I'd like to see the library demolished, the site left tidy in a smooth area so that it can be used, but I'd also like to see it done safely and quickly as possible. Safety is paramount'

Cllr Stephen Hillier requested that the future report to cabinet about this project also includes proposals for temporary uses of the site before the NewRiver Reit redevelopment kicks in.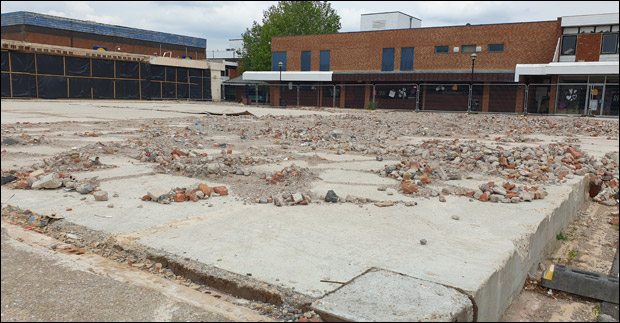 Spread the word, the cabinet have agreed to press ahead with plans to demolish the old Burgess Hill Library

Got an opinion on this story? Leave a comment below.....
What do you think so go on the site of the Martlets Hall and former Library building once cleared?