Burgess Hill Braces Itself For The Reopening Of McDonald's - Traffic Jams Ahead?
3rd June 2020

|


McDonald's in Burgess Hill reopens today (Wednesday 3rd) following a 10-week closure due to Covid-19. Many of branches opened earlier in the week with very significant queues and demand for the Burgess Hill restaurant is expected to be no different.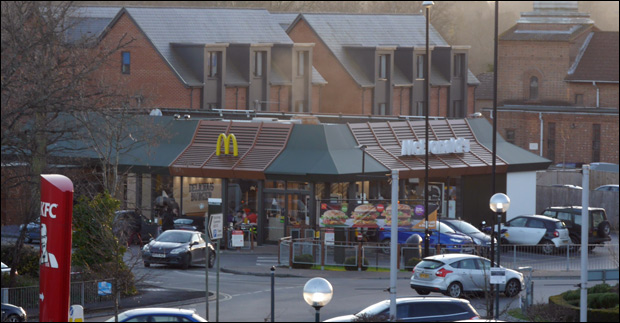 McDonald's will be operating as a drive-thru only. The only payments being taken will be 'cashless'. To ensure social distancing in the workplace, there will be less staff working in the kitchens. To cope with this, the restuarant will be offering a reduced menu.

No breakfasts, milkshakes or wraps.... all of which just so happen to be your reporter's favourite items!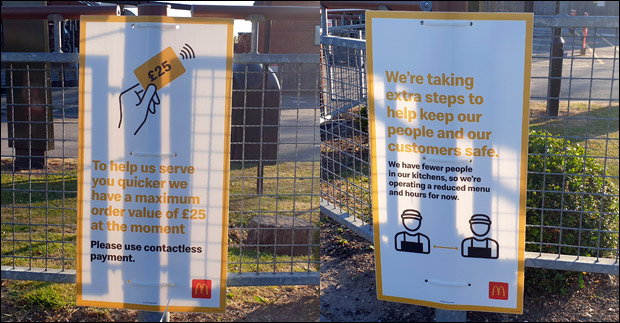 Robert Eggleston, leader of Burgess Hill Town Council, contacted Mid Sussex District Council last week, requesting that Station Road car park could be used to facilitate a longer queue to help keep cars off the highway in order to prevent likely traffic jams. MSDC have not officially supported the proposal according to Cllr Eggleston.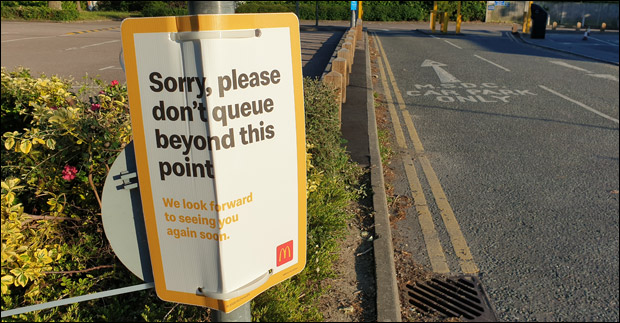 Cllr Eggleston went live on the BHU Facebook page on Sunday afternoon to get more details and to take questions from the public. You can hear what he said below:



ITV News's website treated the opening of the drive-thrus as a big story on their website due to the congestion...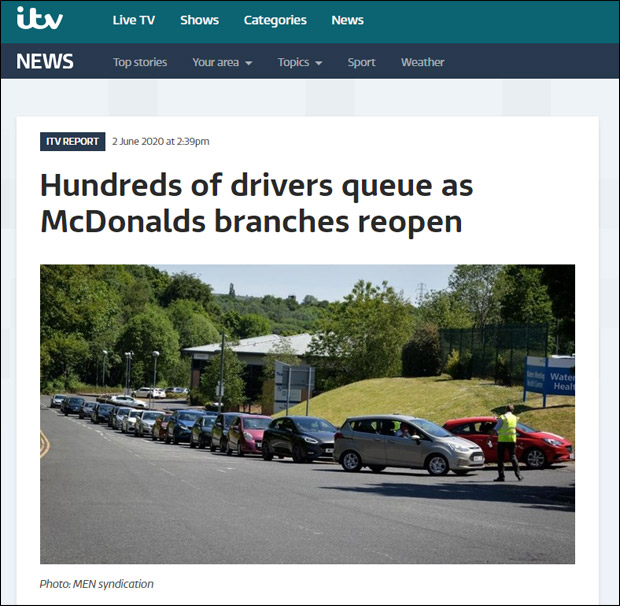 Spread the word, McDonald's is reopening in Burgess Hill...and the traffic situation could be hell!

Got an opinion on this story? Leave a comment below.....
What's do you think the traffic in the town centre is going to be like on the first few days of the McDonald's reopening?