Burgess Hill 'Place & Connectivity' Public Consultation Launched
16th May 2020
Burgess Hill residents are being asked to comment on proposals worth over £20 million which will see a number of measures introduced to improve how we travel around the town. 'Sustainability' is the name of the game.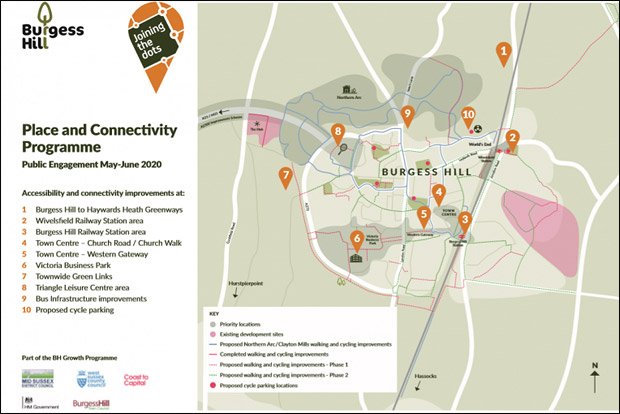 The 'Place & Connectivity' project has been put together jointly by West Sussex County Council and Mid Sussex District Council. The Coast to Capital Local Enterprise Partnership helped secure the funds. The full £21m is exclusively for Burgess Hill.




Have Your Say...
A six week 'virtual' consulation is taking place, with details of the projects listed on the BurgessHill.net website.

There's a feedback form with a checkbox next to each of the 11 items you may like to comment on. Ticking a box opens a text field for that specific item.
The areas the project looks at include:
Burgess Hill to Haywards Heath Greenways
Wivelsfield railway station area
Burgess Hill railway station area
Town Centre – Church Road / Church Walk improvements
Town Centre – Western Gateway improvements
Victoria Business Park access and connectivity
Townwide greenlinks
Triangle Leisure Centre access and connectivity
Bus Infrastructure improvements
Cycle parking
Comments from the public will be accepted up until the 25th June 2020. You can find the form here: https://burgesshill.net/joining-the-dots-place-and-connectivity-projects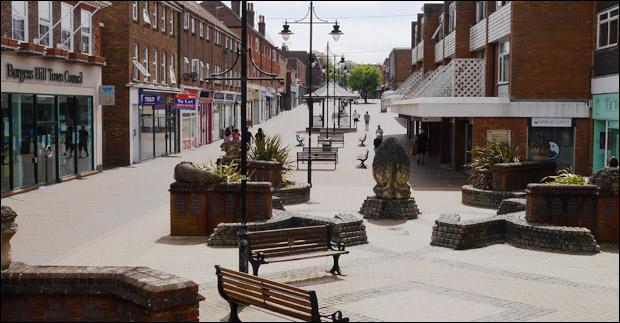 Spread the word! The public consultation for the Burgess Hill 'Place & Connectivity' project has begun.

Got an opinion on this story? Leave a comment below.....
Have you had an opportunity to look at the details of the project yet? What do you think?