MSDC To Resume Green Waste Collection Service From May 11th
1st May 2020
Mid Sussex District Council have announced that they will resume the collection of garden waste from the week commencing May 11th following 4 weeks of suspension - a decision that was made in order to protect the core staffing levels for the collection of rubbish and recycling.

It had been announced that the service would be suspended for 12 weeks - but would be subject to review. MSDC are now happy that they have
sufficient resilience built into the collection regime to allow for its re-introduction.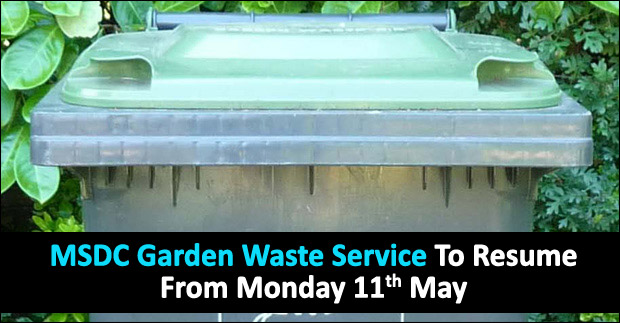 Residents subscribed to the service will reveive notification by email or letter to let them know about the resumption, it will provide details of the next collection date.
To ensure that customers are not financially disadvantaged by this one month pause in service (two collections per household), MSDC will be adding one month onto the end of each subscription to account for the collections that have been missed.

If you have any queries, please email gardenwaste@midsussex.gov.uk . For further information on the service, please visit www.midsussex.gov.uk/gardenwaste.
Spread the word! The Garden Waste collections will resume soon!

Got an opinion on this story? Leave a comment below.....
What do you think to the news that MSDC are getting the service back in action sooner than expected?