MSDC & Burgess Hill Town Football Club Clash Over Rent Payments During The Pandemic
25th April 2020
Burgess Hill Town Football Club have gone public in their dissatisfaction that a £10k government grant will have to be used to pay rent to Mid Sussex District Council.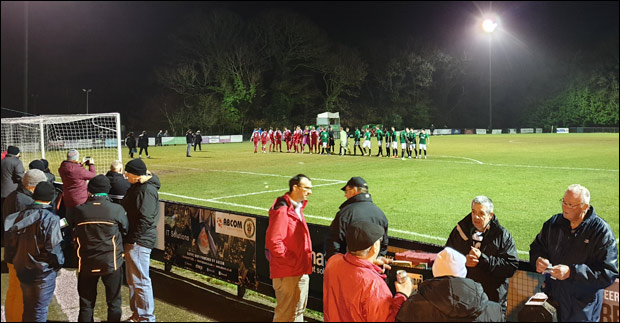 Club Chairman Kevin Newell wrote in a statement on the club website:
'I don't believe the grant initiative was intended to protect the revenue stream of District Council's, as Mid Sussex DC has claimed.'

Mr Newell urged supporters to contact councillors to ask them to 'reconsider their decision' claiming 'The future of our club is at risk, please do what you can to help.

The club say that over half the grant would have to be used to cover their rent up until September, which leaves them unable to meet their ongoing expenses.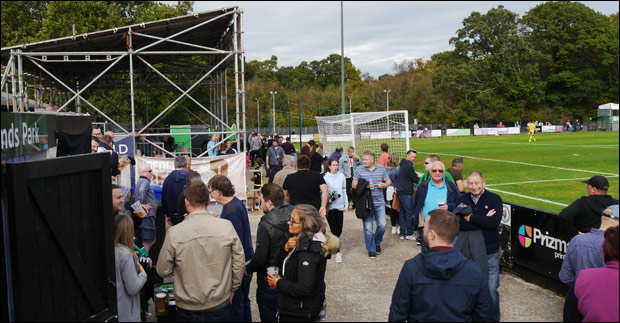 In response, the District Council said they were taking a fair and consistant approach to occupants of council buildings. They stated that they can't afford to help everyone unless the council received financial help themselves.

MSDC say the have pointed the Hillians to other possible sources of funding at this time.

Following some back-and-forth via local media, the club and MSDC now appear set to have talks on Monday, with the club seeking a moratorium on rent payments.



April 2015 - Players and fans celebrate winning the league title.

Burgess Hill Town Council Leader Robert Eggleston has spoken on the issue:
"Covid19 is taking a devastating toll across Burgess Hill in many areas. The future of community sport is clearly at risk where they have continuing running costs but no income with which to support themselves during this difficult time.
"Where Mid Sussex District Council is the landlord we would expect them to respond sympathetically and positively to any request for a deferral of rent. Burgess Hill Football Club is an important part of the town's life, with a near 140 year history, and I want to see Mid Sussex District Council provide it with rent relief at this time."
While the club are currently in receipt of the £10k government grant to aid them in the short-term, there will be legitimate fears on what their future will look like if the current pandemic restictions aren't reduced enough to allow supporters to attend local football matches come the end of the Summer.


Spread the word! Burgess Hill Town FC are seeking rent relief from MSDC

Got an opinion on this story? Leave a comment below.....
Do you think that rent relief should be granted to Burgess Hill Town Football Club by Mid Sussex District Council?