Council Say 1,000 More Businesses Should Claim A £10k Or £25k Government Grant
19th April 2020
Mid Sussex District Council Leader Jonathan Ash-Edwards has appealed for more local businesses to claim a goverment grant after the council estimated that over 1,000 more could be eligible but are yet to apply.

To date, MSDC have already distributed £12 million of goverment money in grants to businesses in the district - and that number is going up every day.



The leader took the opportunity to thank the council staff, who he says "have been working flat out, literally working all hours and at weekends, in order to get money out to business and into the local economy as quickly as possible".

The basic qualifying criteria is:


Your business must occupy a business property that has a rateable value of less than £51,000 and either:
* Receive small business rate relief or rural rate relief; or
* Be a retail, hospitality or leisure business
Apply now at www.grantapproval.co.uk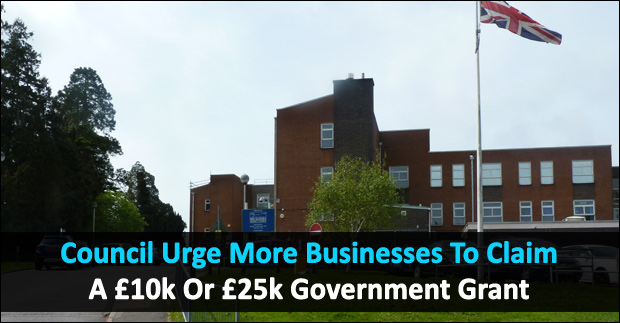 Spread the word! Government grants for small local businesses are still available to be claimed...

Got an opinion on this story? Leave a comment below.....
Has your business been successful in claiming a business grant yet?