Johnson Dry Cleaners To Move In With Timpson In Burgess Hill Town Centre
16th March 2020

|


Johnstons The Cleaners are vacating their shop on Church Walk in Burgess Hill town centre next Saturday (March 21st) in order to move in with Timpson.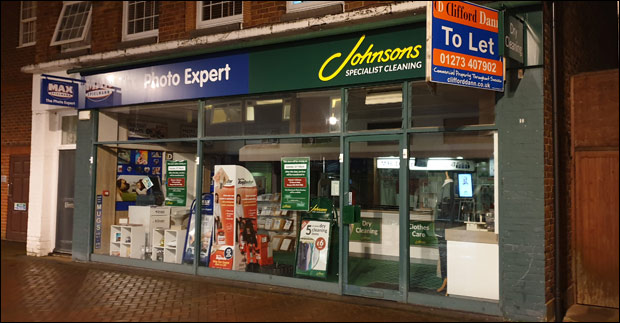 The keycutting and cobbler specialists are currently closed for a refit in order to house the dry cleaners AND the Max Spielmann photo printing services. The new super shop will reopen on Monday March 23rd.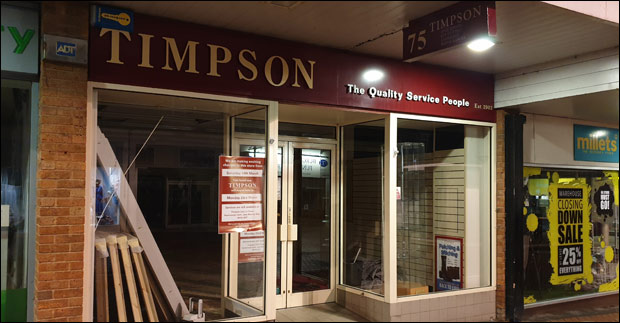 Johnson Cleaners were a Mersey-based brand up until 2017 at which time it became part of the Manchester-based 'Timpson Group' - which explains why they'll be sharing the same premises.

The 200 year-old business was sold to the shoe repair chain for £8.25 million.

Johnson Service Group (JSG) decided to sell their dry-cleaning arm in order to concentrate on its textile rental business - which includes supplying linen to a number of hotel chains.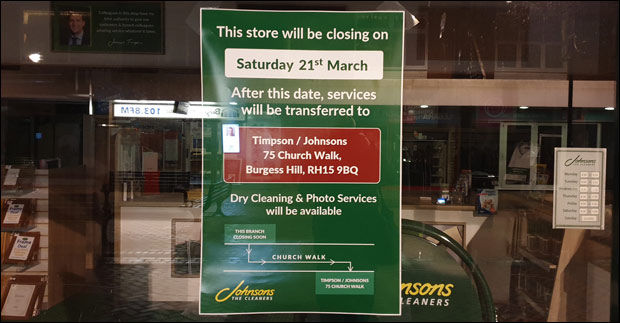 We now await to see if anyone moves into Johnsons' unit next to the Burgess Hill Town Council building. Maybe another nail salon, funeral directors, or perhaps something we have a shortage of, like a cafe!!!


Spread the word,
Johnson Dry Cleaners are moving in with Timpson in Burgess Hill Town Centre

Got an opinion on this story? Leave a comment below.....
What do you think of these two businesses moving in together? What would you like to see move into the unit that Johnsons are vacating?