Burgess Hill Repair Café To Launch This Saturday
14th February 2020

|


Burgess Hill is to launch it's own Repair Cafe on Saturday 15th February to coincide with the national 'Big Fix Day'.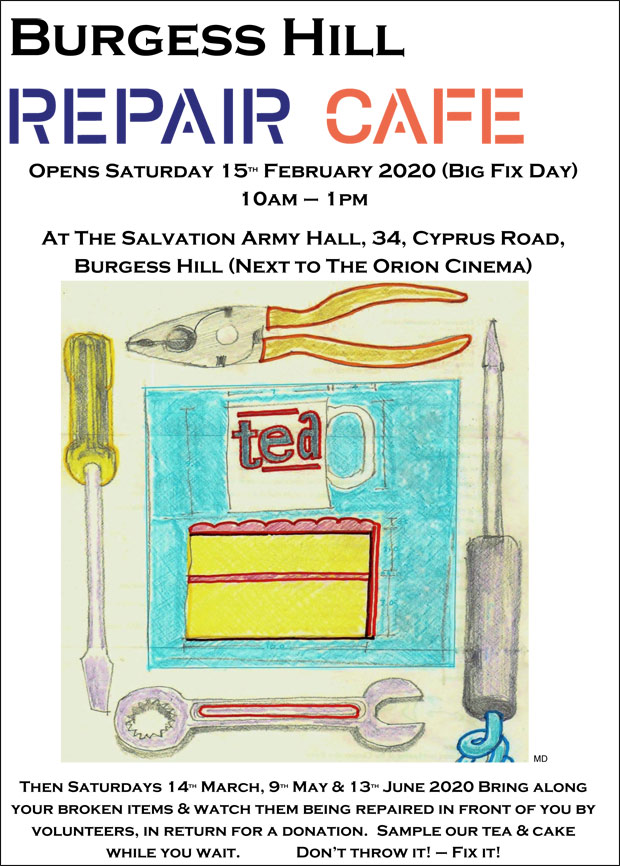 It's being held at the Salvation Army Hall on Cyprus Road next to the Orion Cinema. The cafe will be running from 10am-1pm and will then run on the second Saturday of each month thereafter.

The premise is simple, if you've got a broken item that you can physically carry, then you can bring it along to the Repair Cafe where a team of volunteers will attempt to fix it in return for a voluntary donation. The operation is non-profit.

39 volunteers will be on hand for the launch, with the aim of the wider 'Big Fix' on Saturday being to repair over 2000 item which will save 60 tonnes of C02.



Among the specialists and services available will be:
Textile repairs and knitting
Computers
Electrical
Mechanical
Woodwork
Knife sharpening
Belt and some leather repairs
General repairs.

Refreshments and cake will be available while you wait for your item to be repaired.


For more information, check out the Burgess Hill Repair Cafe Facebook Page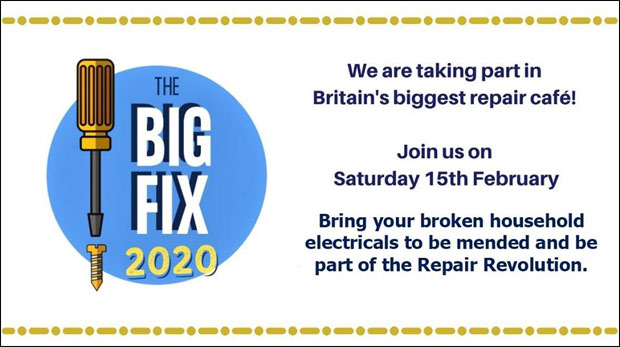 Spread the word! The Burgess Hill Repair Cafe launches this weekend.

Got an opinion on this story? Leave a comment below.....
Have you got an item that the good people of the Repair Cafe may be able to fix for you?