Weekly Food Waste Collection To Be Trialed Along With Black Bin Collection Reduction For 3,000 Homes In Mid Sussex
31st January 2020

|


Mid Sussex District Council are close to agreeing a new weekly food waste collection which will be trialed across 3,000 homes in the area for a minimum 6 month period.

It is thought that around 40% of the weight in our black bins is food waste which ends up in landfill, releasing methane into the atmosphere - a gas which is said to be at least 28 times more potent than cabon dioxide.

During the trial, food waste will be sent to an Anaerobic Digster in Basingstoke. Tamar Energy will recycle the waste into renewable energy and bio-fertiliser.

Mid Sussex is the first district in West Sussex to be preparing a trial. If it proves successful and more areas switch to the collections, then West Sussex will get their own anaerobic digester.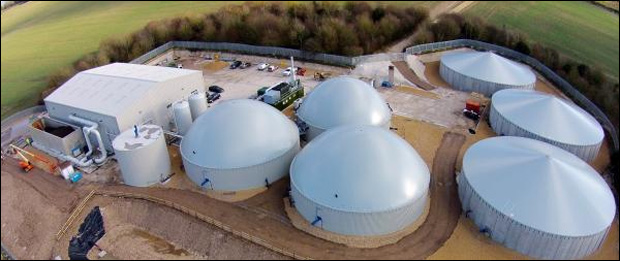 Another stat mentions that avoiding putting food in landfill is the equivalent of taking 1 in 4 cars off the road in terms of CO2 emissions.

There is a caveat to the trial...your general waste black bins will only be collected once every three weeks. The logic being that you'll have space for another weeks worth of non-food waste if the 40% figure is typical of the majority of households.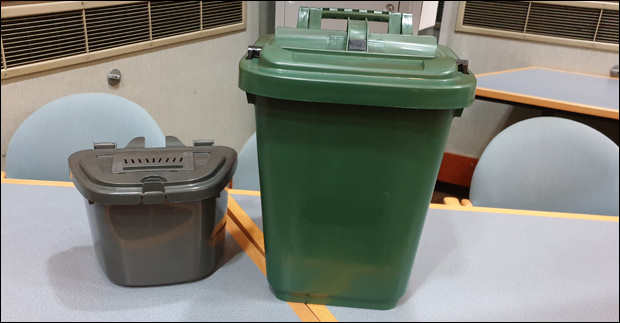 Each household taking part in the trial will receive a special food collection bin for outside and a smaller caddy for your kitchen. The main food bin has a 'push to open' button on the handle which should stop foxes and other wild animals from getting at the discarded food.

The new system is being dubbed as the '1-2-3'. Every week food collections, once every two weeks for recycling and once every three weeks for general waste.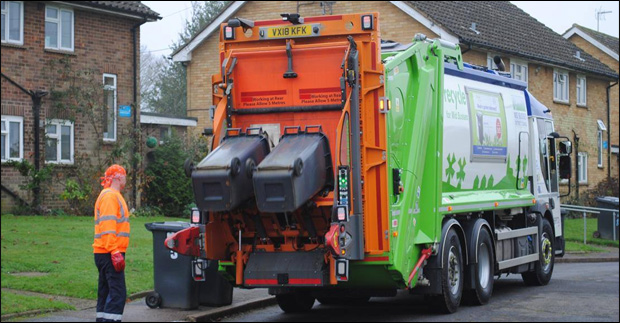 Serco's collection trucks wil eventually be run with 'split pods' to enable the collection of two different types of waste.

The cabinet are required to approve the trial once the routes for the 3,000 homes have been identified. This is expected to happen imminently, with the trial set to begin in April/May 2020 and will run for 6-9 months.

The trial is being funded by West Sussex County Council.

It is hoped that a district-wide service could enable Mid Sussex to drive its recycling rates up by almost 15%.

We'll update you when the official announcement has been made.



Spread the word, Mid Sussex District Council are to trial a weekly food collection service

Got an opinion on this story? Leave a comment below.....
Do you think a weekly food collection service is a good idea? Will your black bin be able to cope with three weeks worth of non food waste before being collected?