More Cracks Discovered On Railway Embankment In Burgess Hill
13th January 2020

|


The emergency repair work to the railway line embankment in Burgess Hill following a landslip is going to require on-going work until the end of February after more cracks were found in the land.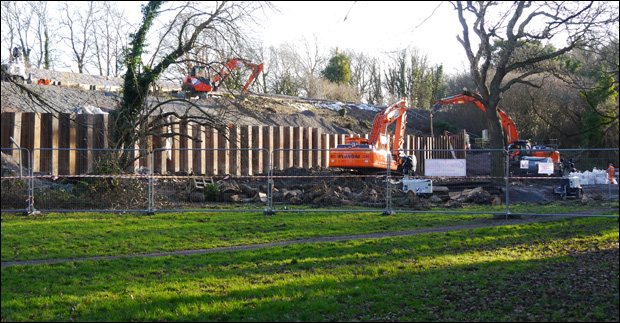 A train driver reported the issue on December 23rd, with contractors arriving on site on Christmas Eve to begin work on shoring up the embankment with 'sheet piling' just north of Wiveslfield Railway Station

The contractor told BHU at the time that the extent of the landslip would require further investigation to determine just how extensive the repair work would need be.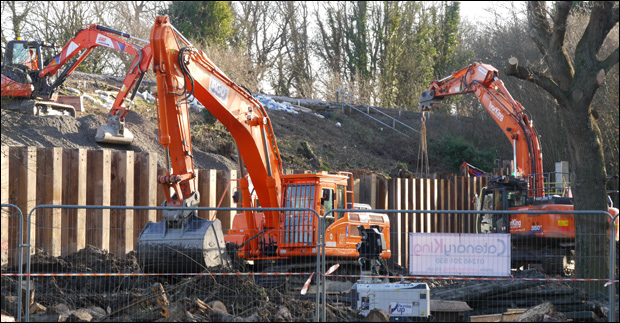 A spokesperson for Network Rail said on Friday:
Unfortunately due to further cracks appearing in the embankments, the works are looking to be completed by the end of February 2020.
We need to deal with these new cracks to stabilise the embankment to keep the Brighton Main Line open.
The works will consist of sheet piling, back filing the piles and re-grading the embankment.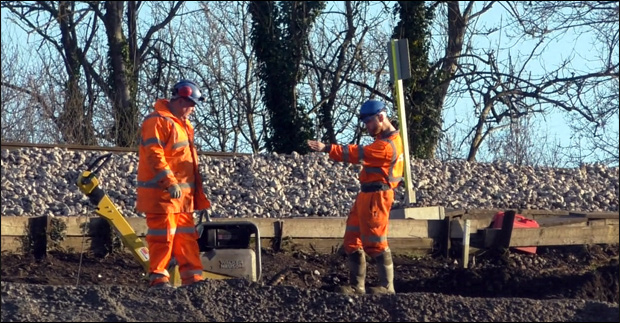 The landslip was thought to be a result of the heavy rainfall during November and December, but Network Rail wrote in a letter to residents that Rabbits were to blame before performing a u-turn in a BBC report where they identified climate change as the cause.

Local residents have pointed to the cutting back of trees on the embankment as to why they believe the landslip occured.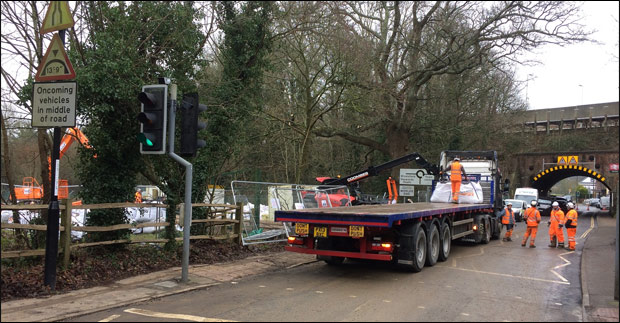 Leylands Road has been operating with 2-way temporary traffic lights for the majority of the time since January 6th, with the road previously being closed to through traffic under the bridge over Christmas to allow very large construction vehicles onto the site.

We'll keep you updated as the works progress.

Spread the word! Repairs to the railway embankment will take longer than first anticipated.

Got an opinion on this story? Leave a comment below.....
What do you think of the current situation? What do you believe was the true cause of the landslip?