Are Clarks Leaving Burgess Hill? We've Been Here Before....
13th January 2019
|

Clarks Shoe Shop in Burgess Hill's Town Centre currently has a very large 'To Let' sign hanging above its entrance. People are in disbelief that the long-standing retailer are to leave Church Walk.... but we've been here before.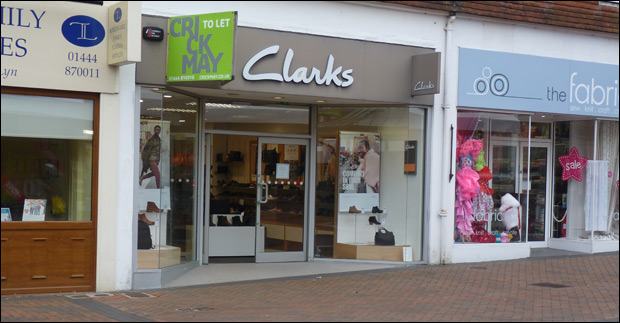 Your reporter recalls Clarks were about to leave a couple of years ago, although that's what I I thought. Checking the BHU archives, it was actually January 2014 (time goes so fast) when Clarks were about to close before an eleventh-hour deal was struck with the landlord to remain in the town

Here's how the public reacted to the news on Facebook back in 2014.... http://bit.ly/2SN6qCR

We're now in exactly the same month, 5 years removed, which you'd imagine is the ending of the current lease, or a break-clause date has been reached.

There could well be another renegotiation, which is why it shouldn't be assumed that the town is about to lose its sole, then again maybe it will. The town centre was distressed in 2014, and in 2019 we currently only have half a town centre.

Commercial agents Crickmay are handling the propery. On the website Prime Location, 80 Church Walk is listed as being available from 1st February 2019....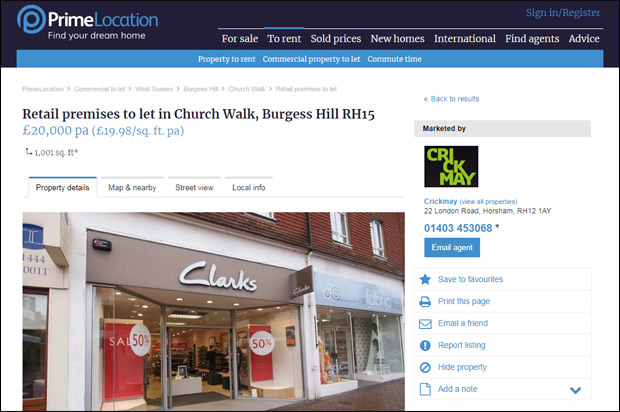 Click here for more information
Spread the word! Clarks' future in Burgess Hill is once again in doubt.

Got an opinion on this story? Leave a comment below.....
Do you think that Clarks' time in Burgess Hill really is up this time?