Major Road Closed As Heavy Rain Causes Railway Line Landslip In Burgess Hill
31st December 2019

|


Emergency repair work is being undetaken to the railway line in Burgess Hill following a landslip reported just before Christmas Day on a stretch of track just north of Wiveslfield Railway Station.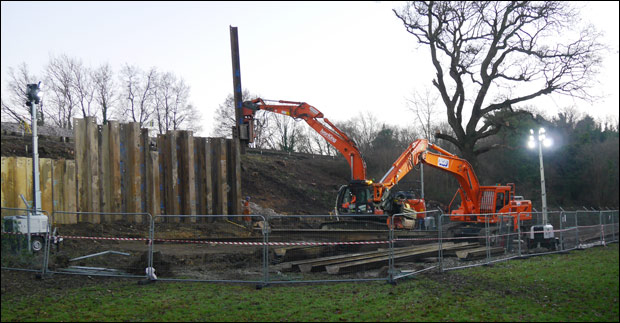 A train driver reported the issue on December 23rd, with contractors arriving on site on Christmas Eve to begin work on shoring up the embankment with 'sheet piling'.

With large 8-wheeler vehicles requiring access to the site, Leylends Road has been closed off to vehicles between Noel Rise and the railway station. All traffic needing to travel east-west are required to travel along Junction Road and through the town centre. Bus routes are also affected.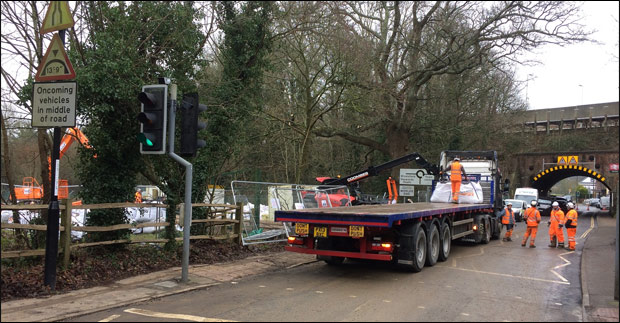 Trains are still able to travel along the line but are required to restrict their speed to 20mph.

The length of time required to repair the embankment is unknown at this time pending further assessment of the area. Talking to the engineers at the site, it could take another few weeks until around January 12th.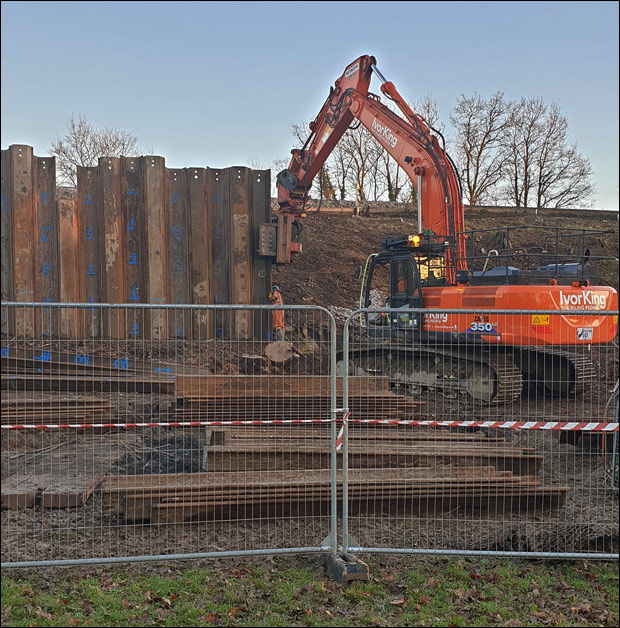 The landslip occured due to the two heavy bouts of rain which hit the area during December. The saturated land caused big cracks to open which didn't have time to recover before the second deluge hit which caused the earth to move, leaving the railway line unsteady.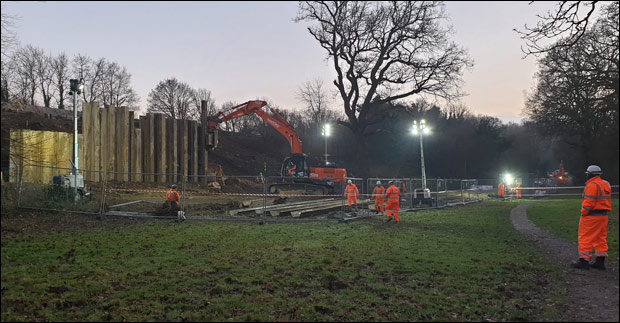 Shout out to Cllr Anne Eves (Green) who is the Leylands Ward councillor who has kept abreast of the situation during the Christmas period in order to update local residents. You can see the posts on her Facebook page here:
https://www.facebook.com/Anne-Eves-Green-Party-Burgess-Hill-1534657636801422/

Anne joined BHU on Monday afternoon at the location of the landslip to explain more in this video:

Spread the word! Leylands Road is due to be closed for a long time while the railways embankment undergoes repair work.

Got an opinion on this story? Leave a comment below.....
What did you think of the current situation? Where would you put in a new east-west crossing in Burgess Hill?