Mr Wood & Peppa Pig Light Up Burgess Hill To Commence The Festive Season
26th November 2019

|


Heavy rain failed to dampen the spirits in Burgess Hill on Saturday 23rd November as Mr Wood, along with Peppa Pig & George brought some early festive cheer to the town by switching on the Christmas lights.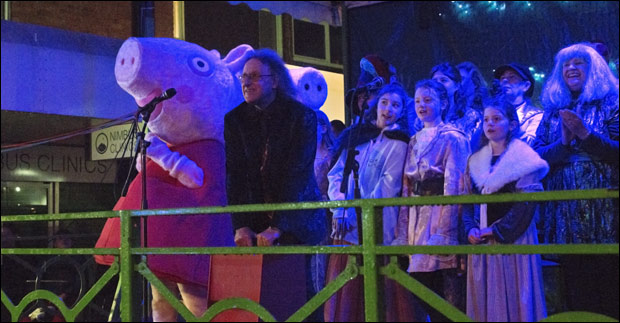 The annual event featured a proper stage this year, providing a much bigger area for performers and improved views for those watching the day's entertainment.

A varied musical program included performances from InChoir, InChoon and InSync along with Rock Choir, the Salvation Army brass band, and a number of fantastic solo efforts by female students from Burgess Hill Academy.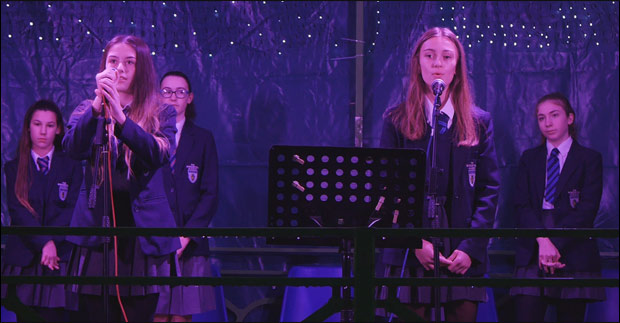 Peppa Pig & George made appearances throughout the day at the bandstand while visitors also had plenty of attractions, community stalls, arts and crafts, Santa's Grotto and a photobooth to enjoy.




The finale saw members of Burgess Hill Theatre Club take to the stage to promote their latest pantomime (Dick Whittington), before the assembled crew - including the town mayor and Father Christmas, joined the hundreds of soaking wet members of the public in giving a very warm welcome to Mr Mike Wood - who was invited to turn on the Christmas Lights this year in recognition of his retirement after 44 years of teaching music at the Burgess Hill Academy.



Mike was interviewed by Cllr Peter Chapman and Burgess Hill Radio's Steve Bird before pushing down on the plunger to illuminate this year's Christmas Lights.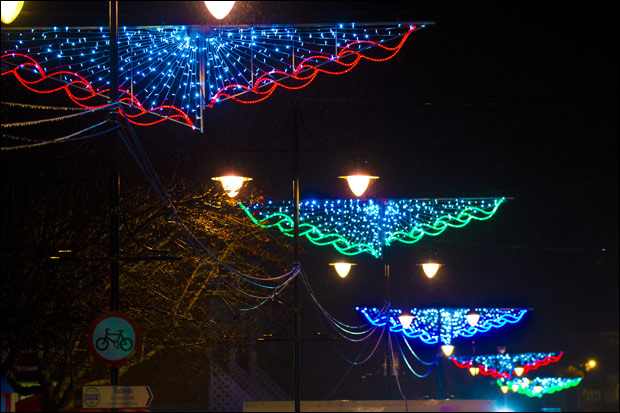 Spread the word! Burgess Hill turned on their Christmas Lights in style in 2019!

Got an opinion on this story? Leave a comment below.....
What did you think of the Burgess Hill Christmas Light Switch-on event this year?