Mr Wood To Switch On Burgess Hill's Christmas Lights This Saturday
21st November 2019

|


The switching on of Burgess Hill's Christmas Lights on Saturday 23rd November will be more meaningful this year with the legendary former Oakmeeds teacher Mr Mike Wood accepting the invitation to do the deed.




Mike retired from the local secondary school (now named Burgess Hill Academy) earlier in 2019 after 44 years of service. In that time it's thought that he has taught over 10,000 children!

As well as education, Mike is very active in the local arts scene, performing in various bands and orchestras, as well as conducting.

One of the living legends of Burgess Hill, Mike fully deserves the opportunity for local residents to show their appreciation for his dedication to the community when he lights up Church Walk at 5pm on Saturday 23rd November. He'll be flanked by Peppa Pig and George.

Speaking about his engagement, Mike said:
"I've met a few famous faces in my time but Peppa Pig! This has to be the absolute peak."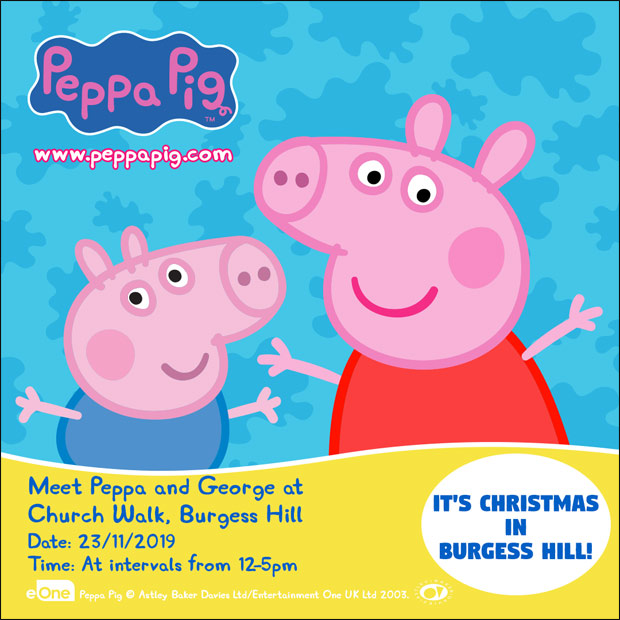 The Stage Is Set:
New for 2019, the light switch-on and musical performances will be held on a proper stage which will be located outside the Town Council Help Point.

The timetable for the performances are as follows:
11:05-11:25 InChoir
11:25-11:45 InChoon & InSync Choirs
12:35-12:55 The Salvation Army Brass Band
14:00 - 14:20 Mia Hayman
15:05 - 15:25 Rock Choir
16:00 - 16:30 Burgess Hill Academy

There will also be a whole host of children's attractions, community stalls and oher entertainment taking place during the day in the town centre...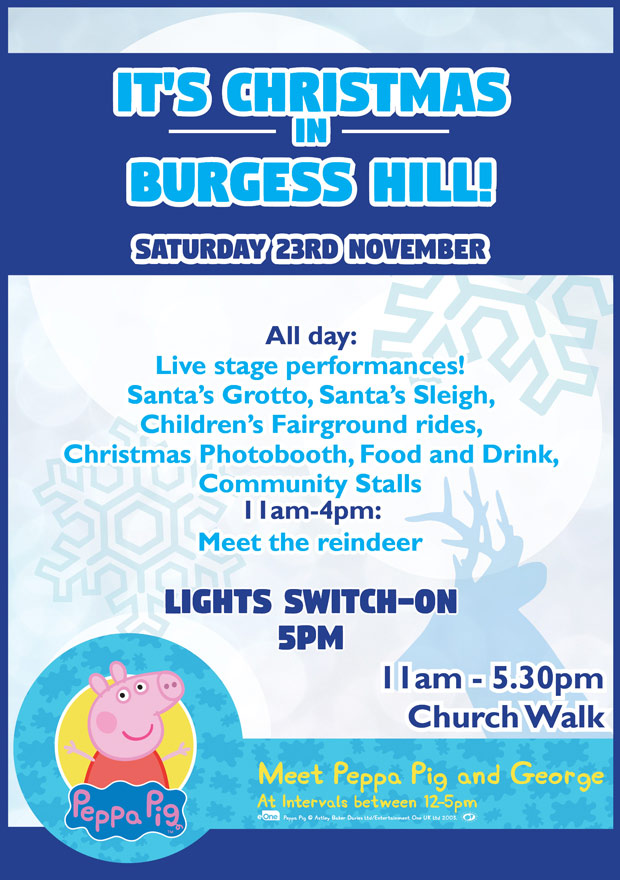 Spread the word, Mike Wood is turning on Burgess Hill's Christmas Lights this year

Got an opinion on this story? Leave a comment below.....
Will you be coming to the Christmas Light Switch-On event? What do you think of Mike Wood being chosen to do the duties?