Anger As WSCC Perform A U-Turn On The Proposed £20m Woodlands Meed College
23rd October 2019

|


7 months since everything looked rosey for Woodlands Meed and their quest for a new college building to be agreed and completed by September 2021, it appears that we could be back to square one with changes at the top at West Sussex County Council and an apparent u-turn on the affordability of the project.

Earlier this year, Woodlands Meed were entered into the capital program - meaning that money had been budgeted for the project - this after a good three years of hard campaigning from Governors, Parents and Support Groups.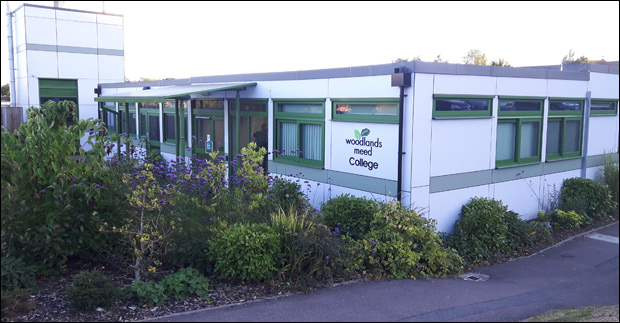 In September, the decision to pull the trigger on the project and start building was delayed until November, all the while the September 2021 agreed deadline for the new building to be completed was slipping away. Woodlands Meed have a number of aging outdoor classrooms which are officially not fit for purpose, with permission to use them expiring in 2021 anyway.

However, following questions from councillors at last week's full meeting at County Hall, it has now emerged that WSCC are seriously considering going back to their initial proposal to drop in some modern outdoor classrooms and tossing away plans for a complete college rebuild.

Needless to say there is now HUGE outrage about this situation.

As a quick history reminder:
Woodlands Meed School on Chanctonbury Road was supposed to be a complete 4-19yrs educational establishment, but due to budget and space constraints, the college element on the site was to follow at a later date. However, when Oakmeeds Secondary School turned into the Burgess Hill Academy, the land shared with Woodlands Meed had to be signed away, out of the control of the county council. As a less-than-ideal solution, WSCC proposed a partial or complete rebuilding of the Woodlands Meed college site (formally Newick House School) in the east of town.

Governors and the community decided to get on board with the new approach. The planning phase began with Woodlands Meed and WSCC working together to get the project moving. It was taking a very long time with no obvious progress.

Since the revelations at last week's full meeting at WSCC, the chair of Governors - Marion Wilcock, has revealed there has been many problems with officers and WSCC's oppointed project managers - of which there have been a number of such people been and gone already.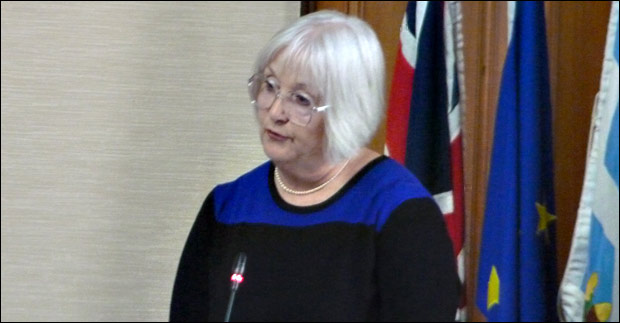 In a statement on the Woodlands Meed website, Marion wrote:
"We had suspicions that WSCC had no intention of honouring their promise as soon as a new project manager appeared on the scene back in June and said "There is no certainty this project will go ahead". We asked detailed questions about issues that were being raised and challenged the initial project costs suspecting that issues were being created to delay, and the project costs inflated. We did not receive a reply to any of our queries."

Marion revealed that the Governors had received no contact from cabinet member Richard Burrett, despite him appearing to be happy to communicate publicy at the local CLC meetings.

The statement continued...
In response to yet another request for information , Jerry Dillon, Consultant for WSCC wrote to Governors "May we remind you and the college this is a WSCC lead project and therefore we will conduct this project accordingly…….. We have worked with the college and we will continue to, but not on the college terms".
The fact remains the prefabricated college building is not fit for purpose. It does not provide accommodation which meets the requirements of Building Bulletin 104 (Departmental guidance on area standards for special schools), Education Act 1996 and the School Premises (England) Regulations 2012. Replacements for the 40yr old huts will not make this building comply with statutory requirements.
The full statement can be read on the Woodlands Meed website here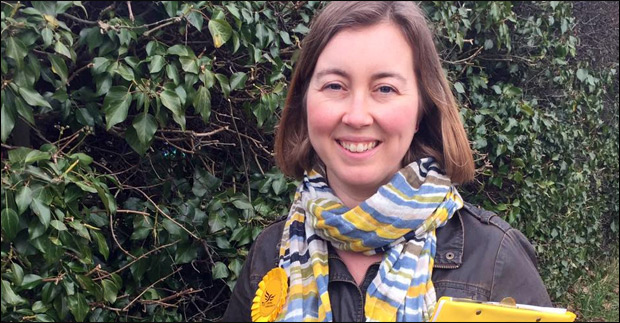 Kirsty Lord - West Sussex County Councillor for Hassocks and Burgess Hill South, wrote on Facebook:
"Can you reassure the governors, parents, campaign team and the local councillors here that you will be delivering a complete new build [for Woodlands Meed] as budgeted for back in February, rather than fobbing us off with the replacement of a few old portacabins for a couple of million pounds?"
This is the question I asked the new leader of the County Council last Friday about Woodlands Meed after the worrying response to my detailed written question.
The September deadline for making the decision to proceed has been delayed to November and despite the then Cabinet Member (Richard Burrett) telling me they were still working towards a September 2021 opening date, that now seems unlikely.

I've been in touch with governors, the 'Complete Woodlands Meed' campaign group and other local councillors. I've already spoken to the new Cabinet Member and the new Chair of the scrutiny committee that looks at education to let them know that the promised new build needs to be delivered.

I'll keep pushing alongside the governors and campaign team and other councillors. We need the new buildings at the college site - which WSCC itself acknowledges impacts the ability to provide a full curriculum and cater for all students' needs - not a few modular building replacements for old, knackered portacabins that have suddenly been mentioned as an option despite the council setting aside the amount needed for a rebuild in the budget in February.

Governors and families do not need this new uncertainty. It's just not good enough.

BBC Radio Sussex sent reporter Ben Weisz to the school to speak to headtecher Adam Rowland and Marion Wilcock for their reaction: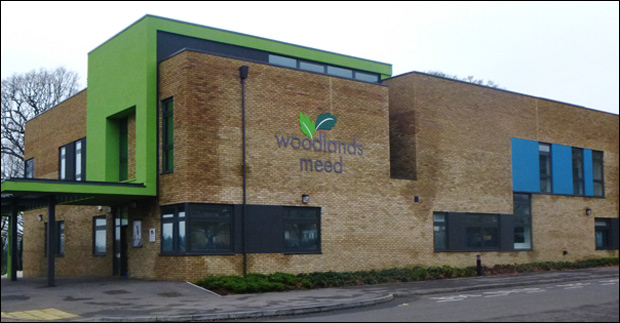 For more reaction, see the 'Complete Woodlands Meed' campaign team's Facebook page here: https://www.facebook.com/CompleteWM/



Spread the word, Woodlands Meed's £20 million new college is in real danger of not happening

Got an opinion on this story? Leave a comment below.....
What's your reaction to the news that West Sussex County Council are doing a huge u-turn on Woodlands Meed's proposed new £20 million college building?