Burgess Hill Help Point To Reopen On Saturdays For The Public To Meet With Their Councillors
16th October 2019

|


The Burgess Hill Town Council Help Point is to open again on Saturdays between 10am - noon as a trial period up until Christmas.

Run by the town councillors themselves, it's a chance for residents to come and chat about any concerns they may have.

Issues of particular interest at the moment are:

• The Northern Arc
• NewRiver Town Centre Development
• Site Allocation Development Plan
• Mid Sussex Design Guide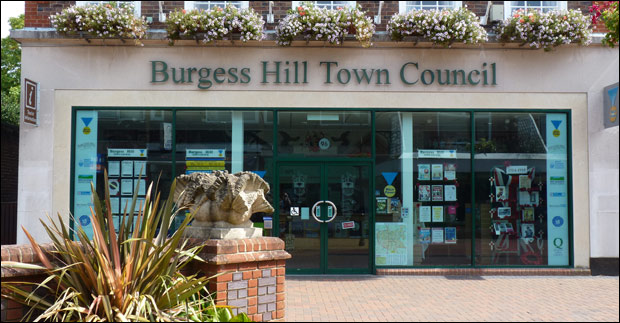 The Help Point has been closed on Saturdays for a few years now - a decision made by the former administration, but the new councillors elected in May were keen for it to be open to the public again and have got their way.

Cllr Peter Chapman said: "As councillors, we are elected to represent the public and therefore it is vital that we make ourselves as accessible to the residents as possible to hear their views and concerns.

"A number of councillors had talked about the Help Point needing to be reopen as soon as we were elected, so for it to finally be happening is really exciting. I can't wait to engage with people on a weekend who would usually be working or looking after their families when meetings typically take place."

Cllr Anne Eves: "I'm delighted this is going to happen. It's really important because there are all these consultation processes going on at the moment and its a way to keep people informed. They will be able to see hard copies of all the documents which we can talk them through. It's only right that working people should have access to the Help Point too."




Leader of the Town Council, Robert Eggleston: "Burgess Hill is going to be changing over the next few years. There are many challenges, opportunities and risks in all of these changes. Some of them are exciting and some controversial. Residents need as much information as possible so that they can make informed comments and be part of the debate about the town's future. This initiative helps to do that."

The first session takes place this Saturday (19th October) with Cllrs Peter Chapman and Janice Henwood confirmed to be in attendance so far.

Residents should be aware that the normal Help Point services won't be in operation, but that councillors will endeavour to provide information where they can, or pass on your details for the staff to follow up.



Spread the word! The Help Point is reopening on Saturdays

Got an opinion on this story? Leave a comment below.....
Will you pop by the Help Point when you're in town on a Saturday morning?